Why do we train our dogs to go potty outside if we keep them locked up in the house all day? Some trainers estimate dog owners should spend at least two to three hours each day walking, training, and playing with their pets, but on Guam this is easier said than done. With no real off-leash zones, dog owners are often hard-pressed to find places open to the cousins of Canis lupus. But with a little nosing around, you might find Guam is just like a kong toy, with treats hidden in unlikely places. If you're looking bring your fur babies to Guam, check out our article with some helpful information about moving your pets to Guam.
WHERE TO STAY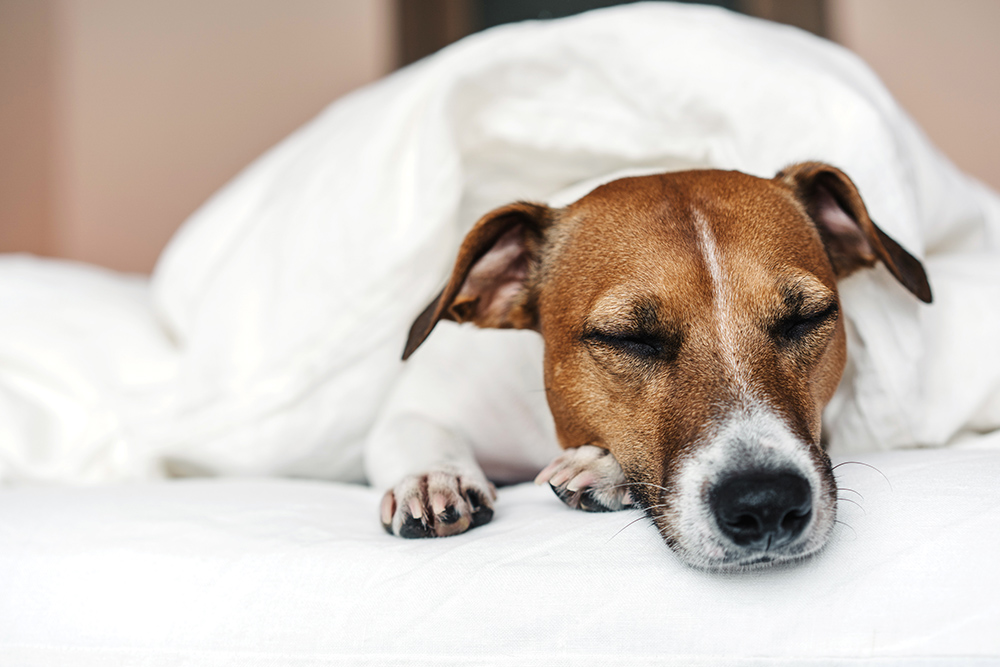 By ADA law, hotels are required to accommodate individuals in need of service animals. With stringent quarantine process, those just passing through are advised to leave Spike at home. For individuals moving to or from the island however, a handful of hotels do accommodate small to medium-sized dogs.
In the heart of Tumon, the Westin Resort Guam allows one canine per room, up to 40 pounds, and charges a $100 cleaning fee for every seven-day stay, about $14 if you stay the week. Located in the red hills of Yona, Leo Palace Resort accommodates dogs up to 30 pounds for an additional charge of $30 a night.
On Ypao Road in Tamuning, both the Days Inn and Wyndam Garden are open to pets up to 25 pounds, for a rate of $35 a day, with a refundable deposit of $100. While daily fees are waved as a courtesy for military personal, the deposit will not be refunded. Out back by the pool, Wyndam Garden also has a small yard with obstacle course, perfect for dogs to get their daily exercise.
Also located in the center of Guam's favorite tourist spot, Garden Villa Hotel accepts a limit of two pets with a maximum weight of 40 lbs. per pet. The charge for each pet is $200 per stay, with an extra charge of $200 per pet. Service animals are also exempt from pet fees. Garden Villa Hotel also provides a big, tranquil garden environment where your furry friends can also run around and have fun in the sun.
While Trip Advisor lists the Sheraton Laguna Guam and Royal Orchid as pet-friendly places, these hotels only allow service animals. While civilian dogs shipped to Guam, are quarantined at Harper Valley Kennels, short-term boarding is also offered at Boonie B&B in Chalan Pago and veterinarian clinics, including:
Other boarding facilities for your furbabies:
WHERE TO CHOW
Well-behaved dogs are welcome at many outdoor cafes around the island. We're all guilty of giving our dogs table food now and then. Take Rover to a food truck like Heavy Hitters, and those puppy eyes will beg for a bite of your burger!
After a long walk along Pale San Vitores Boulevard, drop by the TGIF restaurant, which is situated nearby to DFS Galleria, and dine on their spacious outdoor patio with your pet while you enjoy a meal. Bring your own water bowl when you enjoy Mediterranean food at either of Dr. Kabob's at the Agana Shopping Center.
There may be a correlation between people with good taste in beer and people who love dogs. At least that is the case of old traditions and the Tower of London Pub in Tumon. Besides boonies being adored in both of these bars, the only pick up line that really works is, "What's your dog's name?" Also enjoy your happy hour time outdoors with your dog by your side at Carabao Brewing located in Agana.
It's no secret that dogs love beaches as much as their humans. Let Rocky roam around one of Guam's oldest cantinas, Jimmy Dee's Beach Bar on Hågatña Bay, famous for its live entertainment. At the far end of Tumon, take your Guamie greyhound to the Beach Bar and Grill. Not only is this a pet friendly place to party, it's also one of the best places to catch the tropical sunset. You can also check out Guam's newest tiki themed beach bar TABU located at right outside at the Outrigger Beach Resort where you and your pet can enjoy sitting in reclining lounge couches and listening to the sounds of live band music.
CELEBRATE YOUR DOG'S BIRTHDAY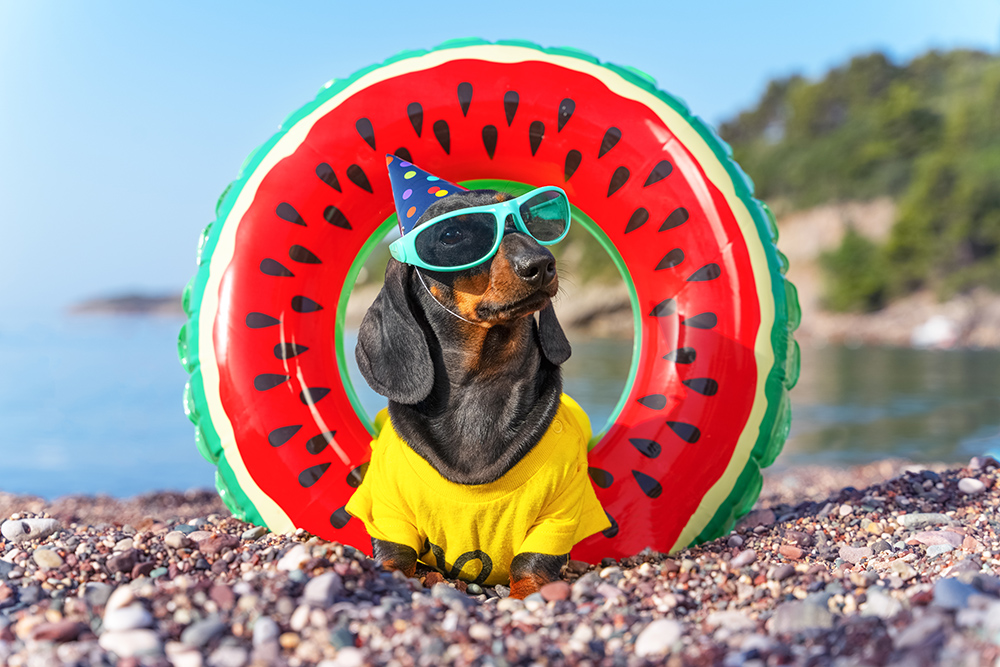 You don't always have to celebrate your best friend's birthday at home or at the park. Treat your pupper to some special birthday desserts at places like Island Girl Coffee and Cafe GudCha — spots not only for coffee lovers but also for dog lovers too. Island Girl Coffee is a drive-through-only coffee shop provides treats such as Milk-Bone brand dog biscuits, and the best thing to note is that it's also free! Slingstone Coffee Shop also offers a special puppy chino as a birthday treat for your dog. Lastly, check out FETCH, which is Guam's newest pet store located across BankPacific next to Hava Java in Agana. They offer a variety of delicious cookies and customized mini birthday cakes for your dogs to enjoy!
SHOP TILL YOU DROP WITH YOUR DOG
Yes, you heard that right! Instead of having to leave your pet at home, why not bring your pet with you while you hit up your favorite places to shop? Guam Premier Outlets (GPO) has launched a new program where your furry friends are allowed inside the shopping facility. The program is only for dogs, and they must always be on a collar, short leash, or choker. Dogs also have to be licensed with the Department of Agriculture and possess a license tag. Water stations are also available and located outside of the mall entrances. Last, pet owners must stay with their pets at all times. For more information, check out the GPO Furry Friends Code of Conduct. The Home Depot also allows you to bring your furry friend shopping with you.
HOW TO ADOPT
If you are looking to adopt a dog, visit the island's humane society, Guam Animals in Need (GAIN), located in Yigo. In addition to being a drop-off center for strays, GAIN hosts semi-annual healthcare clinics.