1. THE INDIGENOUS PEOPLE ARE CHAMORU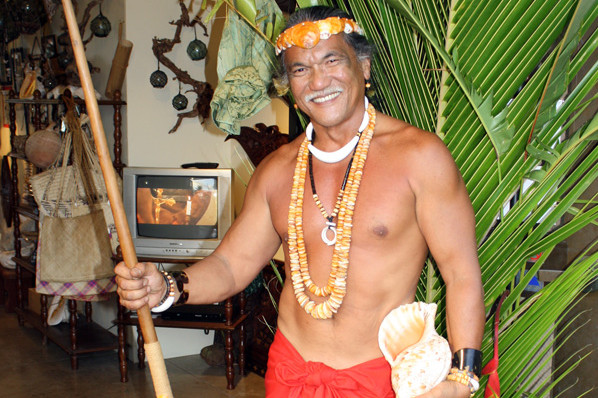 Guam's indigenous people have been calling the island home for thousands of years and are called CHamoru. It describes the people, language, food and culture of Guam. Learn a little bit of CHamoru. A simple "Håfa Adai", which means hello, goes a long way when talking to locals.
2. THE REST OF GUAM LOOKS NOTHING LIKE TUMON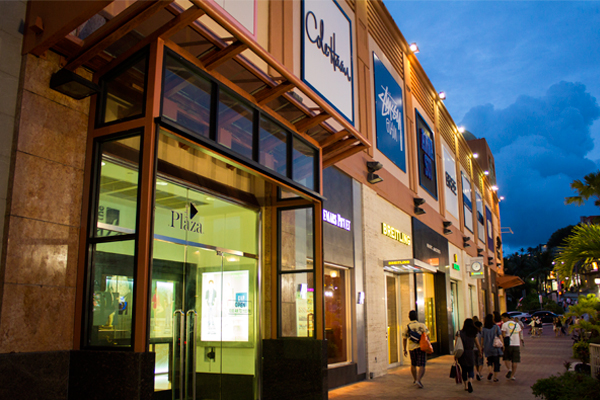 Guam's tourist center, Tumon, is a great place to rest, shop and dine. It also has some of the island's many gorgeous beaches. But if you want to experience Guam in all its beauty you have to venture out. Experience mountain views, historical sites and great local food by hitting the road. Read our guide to a Lazy Southern Drive or Go North!
3. YOU WILL HAVE SHARK'S COVE TO YOURSELF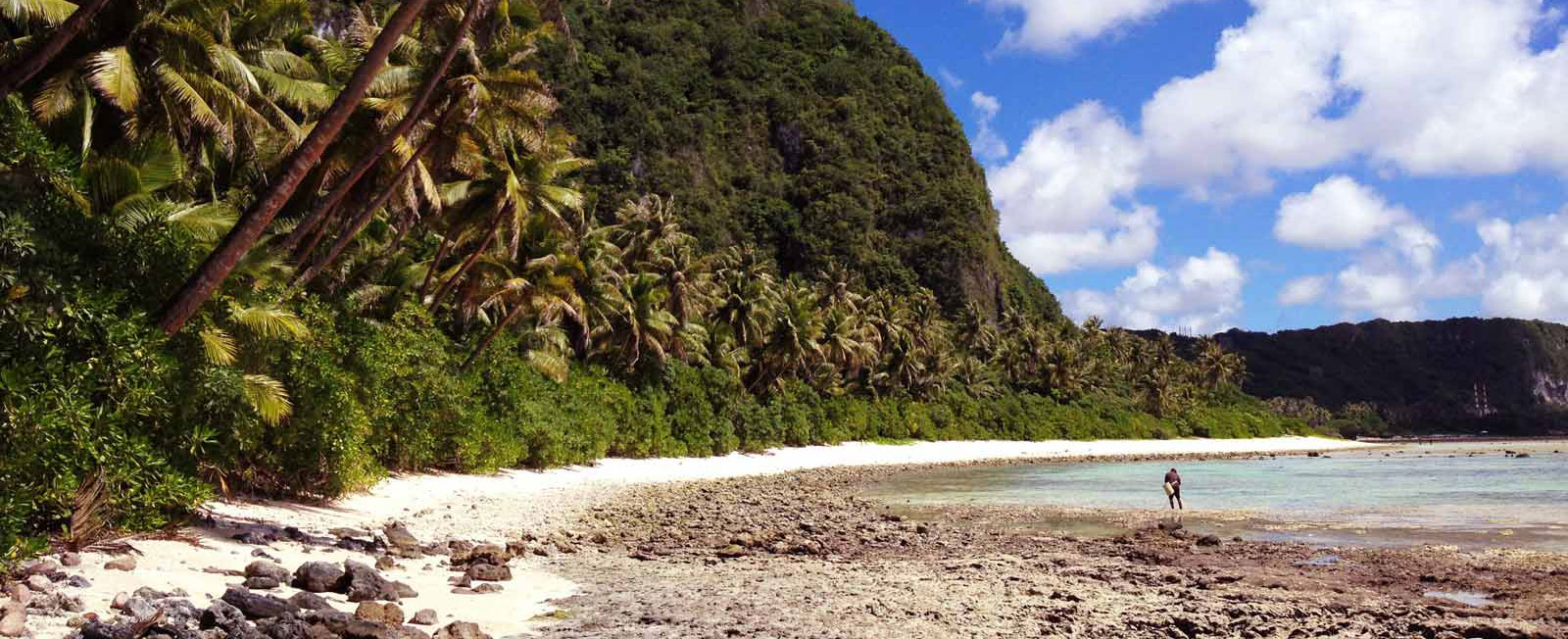 If you explore outside of Tumon Bay, you'll find beaches with almost no people. Some of them require some hiking like Shark's Cove to get to while others it's just a drive away. Here are 9 breathtaking beaches on Guam to visit. Follow our directions and maps to explore the island's most rugged, dramatic, and secluded beaches from Ritidian to Ague Cove.
4. RENT A CAR/RIDE OR HOP ON A BUS OR TAXI TO GET AROUND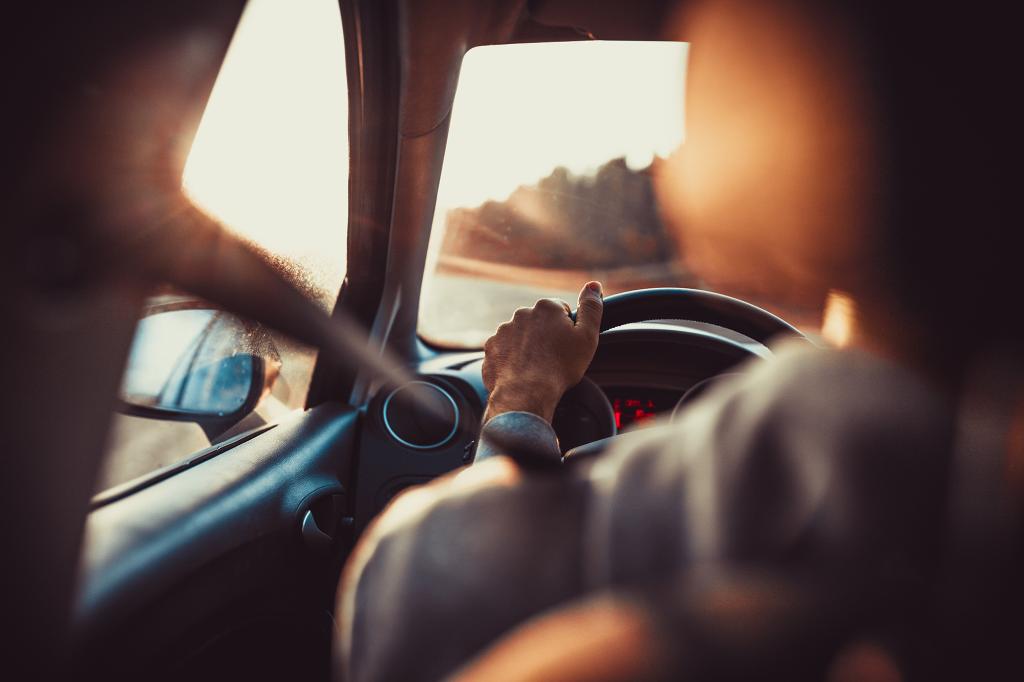 Guam's public transportation system is not great, so budget time and money to hire a car, bus or taxi. Guam may look small on a map, but you can't get very far on foot due to heat, distance and lack of signage or sidewalks outside of Tumon.
Although there isn't Uber or Lyft on Guam, there is a local ride-hailing service called Good to Go Rides that is the same concept. View the Red Trolley route from to/from Micronesia Mall and major hotels. Most visitors use the trolley or taxi, which is more expensive. View an interactive map of trolley stops. Read more about transportation on Guam.
5. THERE'S NO SUCH THING AS A FAST LANE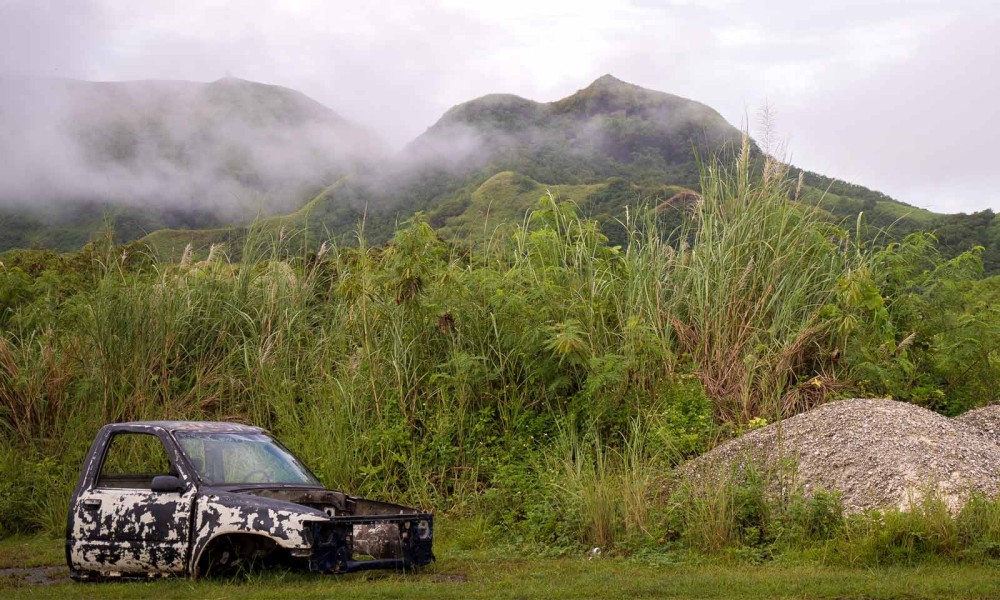 Research shows (and Guam proves) that life near the equator just moves slower than elsewhere. There are no freeways and no fast lanes on Guam, but who needs one when you're on vacation? Take a chill pill and just go with the (slow) flow when you get behind the wheel. Remember that you probably came to Guam to get away from the hustle and bustle of city life anyway.
6. THERE ARE TWO TEMPERATURES ON GUAM: HOT AND HOTTER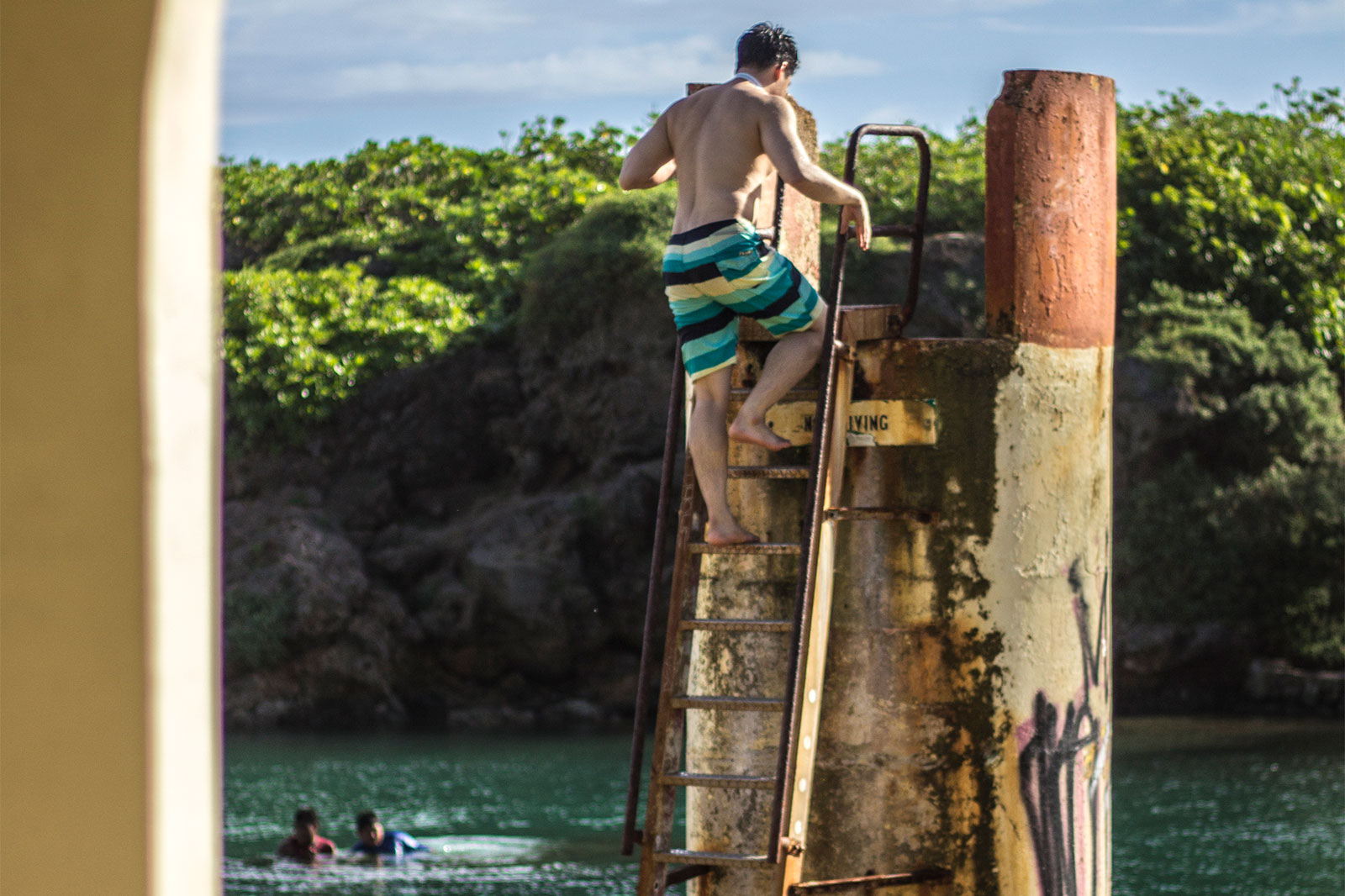 Or should we say, humid and humider. Guam's temperature ranges between 75-85 degrees Fahrenheit with a humidity level of 60-80% throughout the year. Its dry season runs between January and June, while the rainy season is between July and December. The months of January through March are generally the coolest with June through August being the hottest. Come prepared with lightweight clothing, a hat, water bottle, umbrella, sunglasses, and good walking shoes.
7. BE TYPHOON READY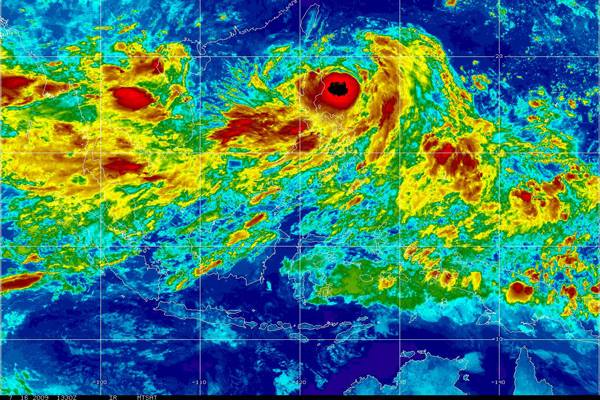 Guam being in the Pacific Ocean means the possibility of storms which are called typhoons in this part of the world. Fortunately, typhoons approach with some warning, which gives you some time to prepare. See our Guam Typhoon Preparation Guide: How to Prep Like a Local. Water, canned foods and a full tank of gas in your car are some ways locals prepare for a typhoon. June to September is storm season, so check National Weather Service Guam for weather updates. Read our Guide to Typhoon Readiness for more information.
8. SUNDAYS ARE QUIET
Sunday is a day of rest for most of the island, some places won't be open. And if they are open they may close early or open later than usual. Check restaurant listings before you go to see what's open on Sundays. Hotel buffets are always an option if you don't mind spending $30+ per person for Sunday brunch, which is usually quite elaborate, varied, and good.
9. GUAM GECKOS ARE HARMLESS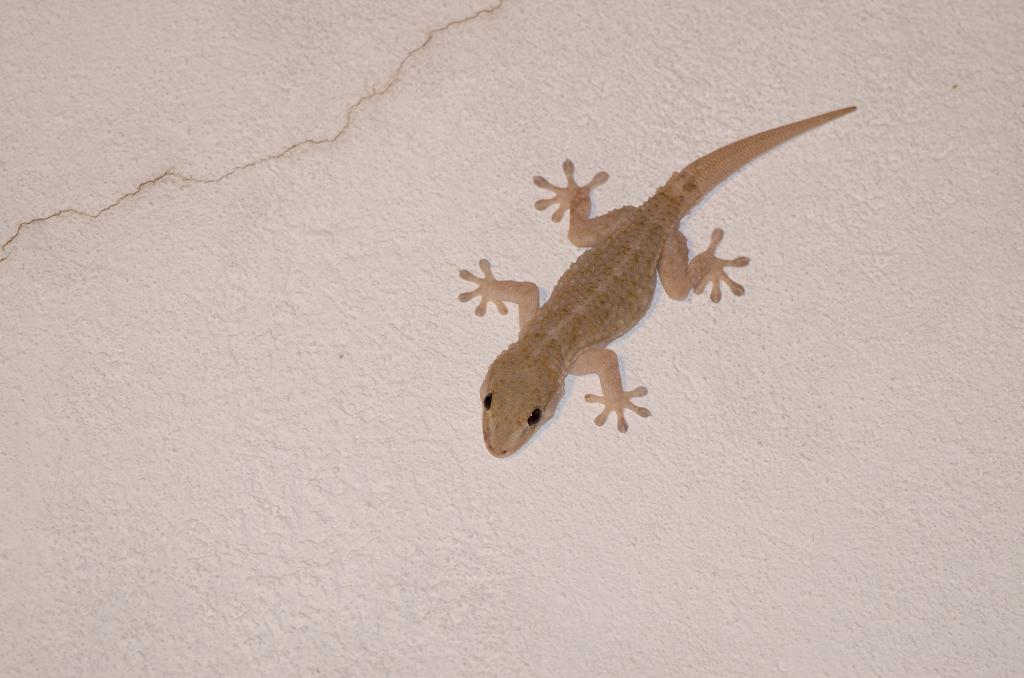 You'll see these little guys everywhere, but no need to be afraid as they're harmless and more likely to run away from you than towards you. They don't crawl on people because like most things that are .000001% the size of humans, they are terrified and scurry away.
10. YOU WON'T SEE A BROWN TREE SNAKE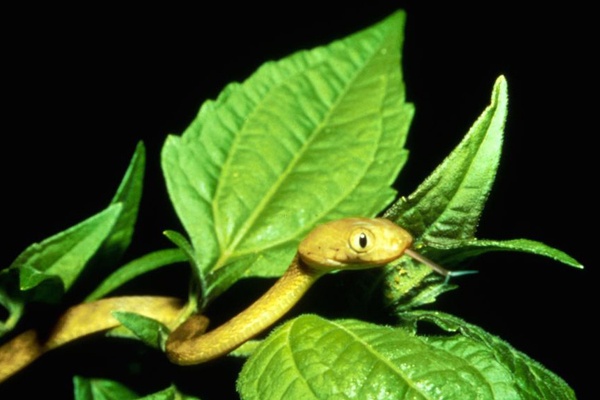 Despite news stories to the contrary, the brown tree snake doesn't harass the people of Guam. In fact, the snakes are reclusive jungle-dwellers, content to stay away from humans wielding traps, machetes, or cars. You would only be likely to see a snake during a boonie stomp or at UnderWater World in a glass cage.
11. INVEST IN SUNSCREEN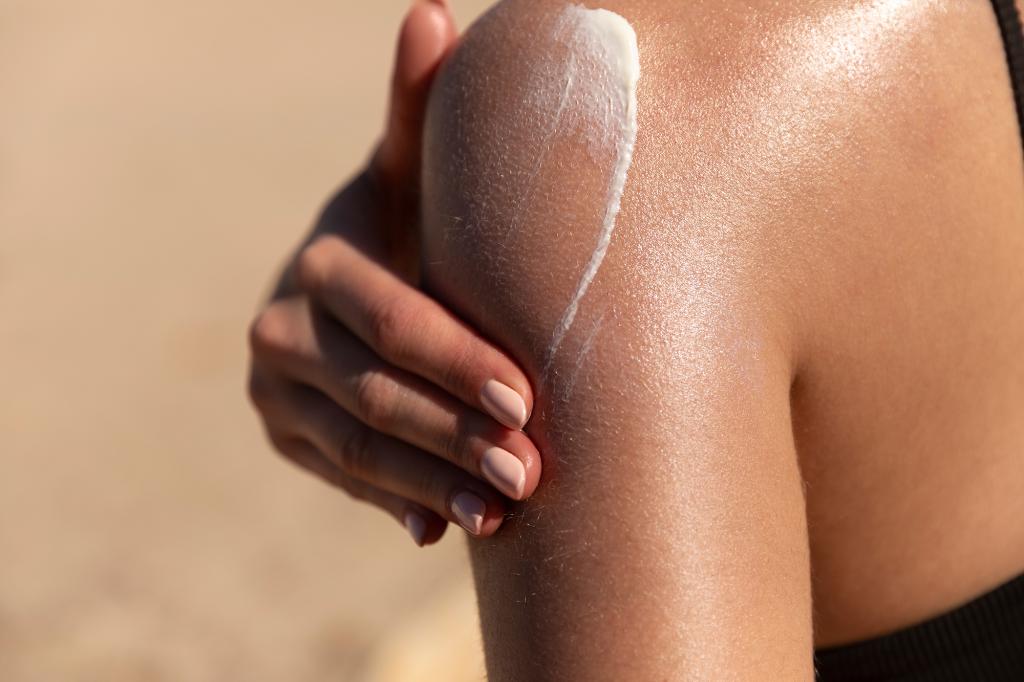 Even when it doesn't look like you need it, like on a cloudy day, don't forget to use sunscreen. Guam's sun is unforgiving and even through the clouds you can end up with some serious sunburn. If you want to prevent peeling of your skin and painful burns, invest in sunscreen.
12. TAX AND GRATUITY ARE USUALLY INCLUDED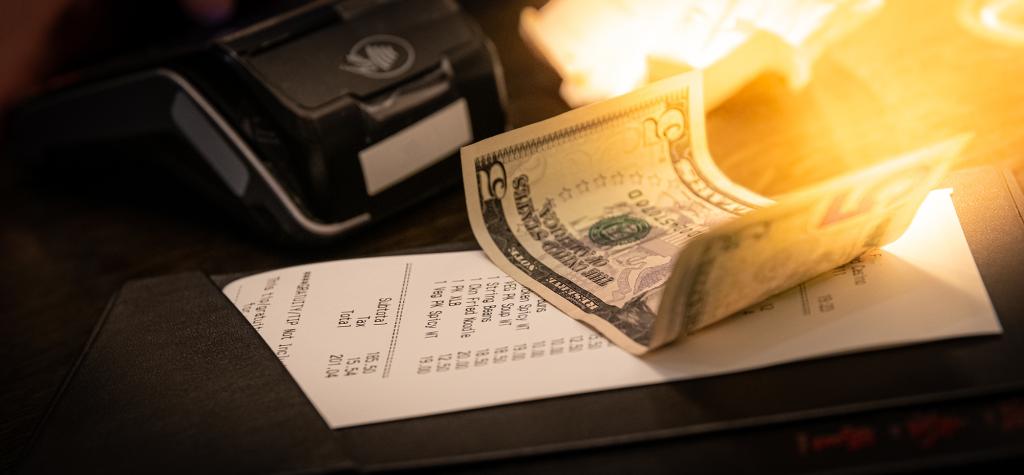 If you're coming from the states and are used to having extra added onto your bill when you check out, you don't have to worry about that here. Taxes are included in the price and gratuity is usually included when you dine out. Check your bill or ask a server if you're not sure and if you want to add more gratuity you can.
13. (MOST) ALL THE BEACHES ARE FREE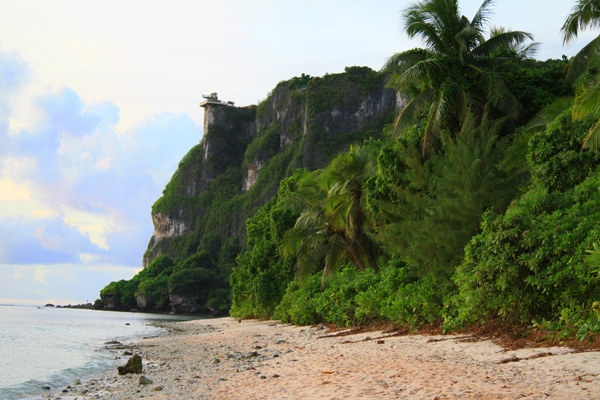 With the exception of a few resorts such as Coco Palm Beach Resort, all the island's beaches and respective parks are free. Some beaches are inaccessible because they are on private property, so if you see a 'No Trespassing' sign, stay out. Here are 9 breathtaking beaches on Guam to visit. For more, see our section on Beaches and Parks.
14. TAKE TO THE HILLS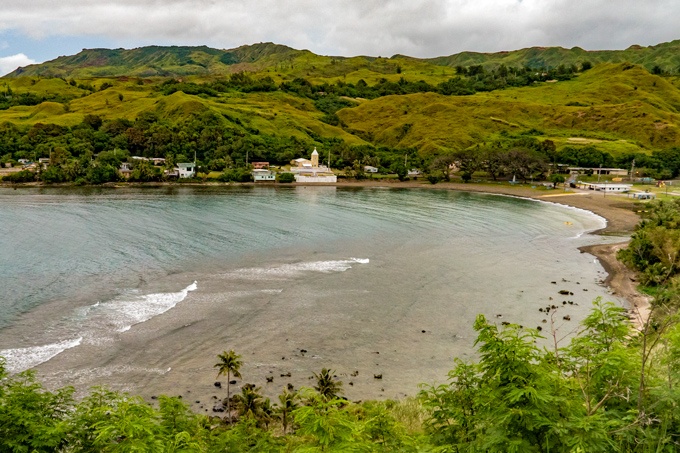 Don't visit Guam without venturing to Guam's southern hills. It's easy enough to rent a car and drive south, stopping along the way at ocean overlooks, historical sites, cultural spots, and untamed beaches. After all, Guam is only 32 miles long. If you're a history buff, you will enjoy stopping at all the WWII sites, some of which even have audio tours. Read our guide to a Lazy Southern Drive.
15. GO AHEAD. RELAX.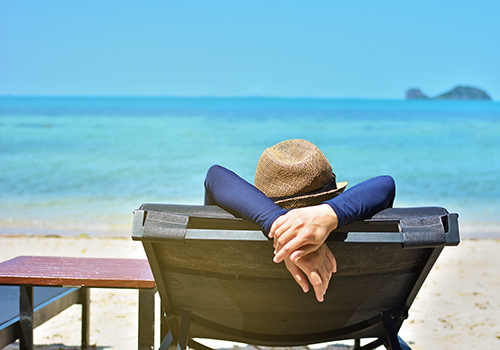 The beauty of Guam is that it's slow-paced. There isn't really a rush so people move slower than what you may be used to. It's an island in the middle of the sea. Take advantage of the beautiful views and take a deep breath of the clean air.