Although only 32 miles long, Guam is just the right size for a road trip. Perhaps you've already explored the island's sleepy southern side and you'd like to venture north.
Two Lovers Point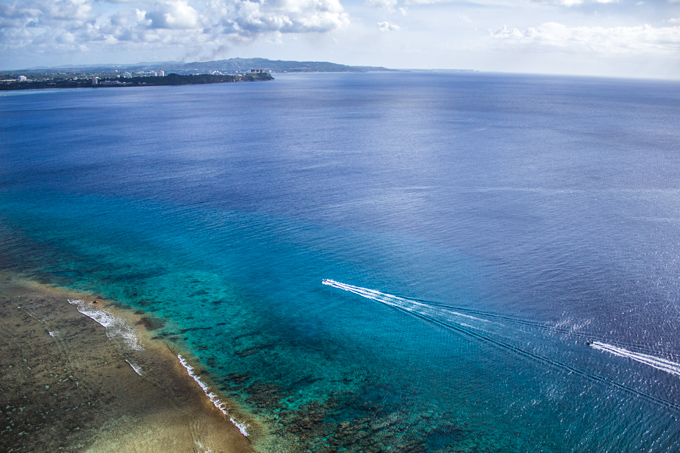 Two Lovers Point is easily one of Guam's most popular sights and for good reason — some of the best views of Tumon Bay. This cultural site is named for Guam's very own Romeo and Juliet story, a legend of two ill-fated lovers who jumped to their death. Despite the tragic namesake, Two Lovers Point allows for 180-degree views of the ocean and surrounding limestone cliffs. Residents should ask for the local discount on admission fee.
Tanguisson Beach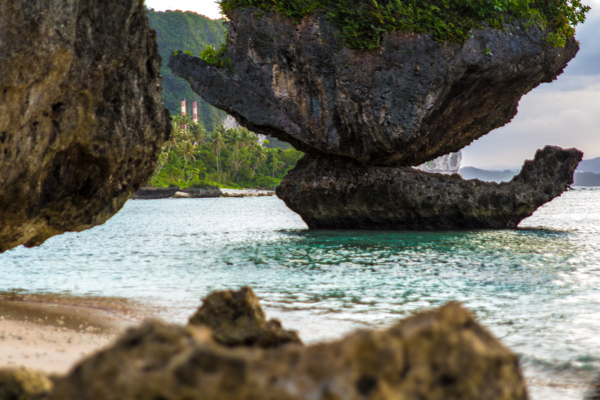 This remote beach is actually located just north of Tanguisson Beach Park. Access is through a rocky gravel road immediately to the right when driving down the steep main road to the beach park. Use caution when driving in the rain as there are deep pits in the unpaved road. Giant rock plumes punctuate this exotic beach which is rarely crowded, has good snorkeling, and gorgeous sunsets. This beach is on the way to Shark's Cove, which is a day trip in itself.
Ritidian Beach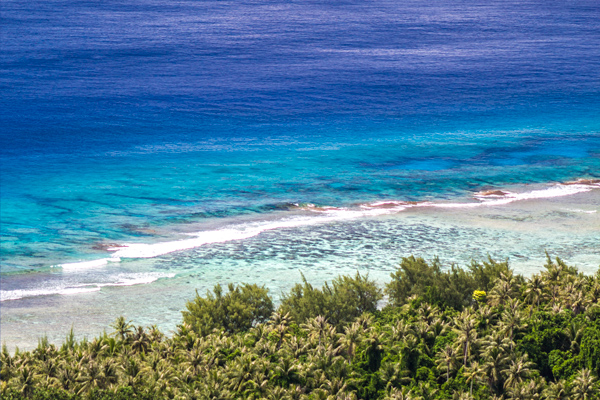 Guam's northernmost beach is both remote and sprawling. Accessible from a rocky pitted road, Ritidian Beach is in the Guam National Wildlife Refuge and is managed by the U.S. Fish and Wildlife Service. It closes at 4 p.m. so you may want to start here and drive south. As you approach the beach, there is a free lookout area on the left side of the road. From there you can marvel at the steep cliff line and often tempestuous waves crashing on the white sand beach. On a clear day you can see the island of Rota to the north. Once you get to the beach, you can park under the tall shade trees and take shelter from the sun or rain, depending on the weather that hour.
Coco Palm Garden Beach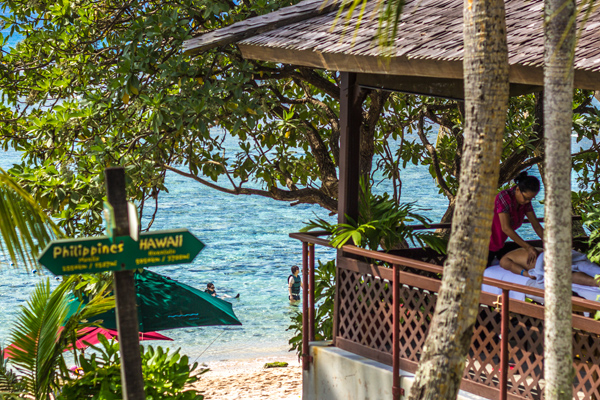 Coco Palm Garden Beach (website in Japanese only) is a private day resort offering kayaking, zip lining, beach volleyball, fishing, snorkeling, jungle tours, and hiking. The resort charges an admission fee for access to the beach and facilities, but you can order a drink and sit on the deck overlooking the ocean without paying for admission. After a drink or two, you may opt for the beachside massage to experience total relaxation.