Looking for the best hotel pools on the island? From infinity pools with stunning views to kid-friendly pools with plenty of activities, there's something for everyone. Here are a few of the best hotel pools on island.
PACIFIC ISLANDS CLUB GUAM
Best for Kids
With a handful of pools and lots of slides and activities, PIC wins for family fun. From kayaking to snorkeling with real fish, there's something for kids (and adults) of all ages.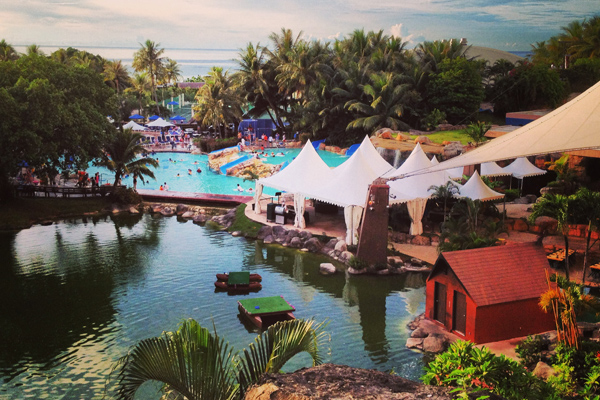 RIHGA ROYAL LAGUNA GUAM RESORT
Best for Escape
Off the beaten tourist path, Sheraton's infinity pool overlooks tranquil Agana Bay where you might catch a glimpse of surfers or fishermen. The long and lean pool is surrounded by winding paths and beautifully landscaped grounds. You might almost think you're in Europe!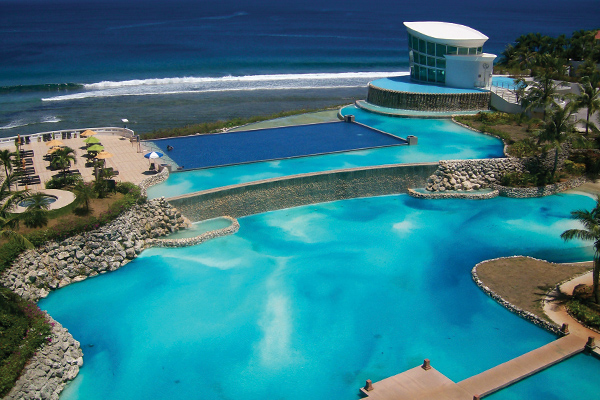 HYATT REGENCY GUAM HOTEL
Most Natural
The Hyatt's lazy river winds through tunnels and past lush greenery for the most au naturel experience in a man-made pool.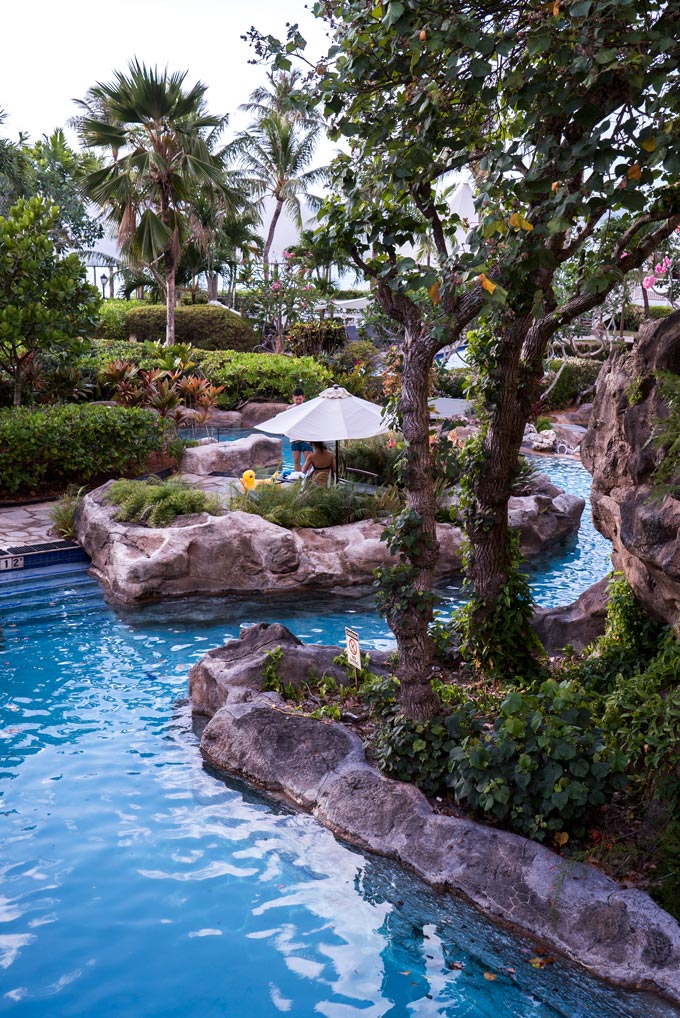 HILTON GUAM RESORT & SPA
Best View
Of the three pools at Hilton, our favorite is the elevated pool overlooking Tumon Bay. Watching the pounding waves roll in with Two Lovers Point in the distance is the ultimate relaxation. This is the reason we took a staycation here.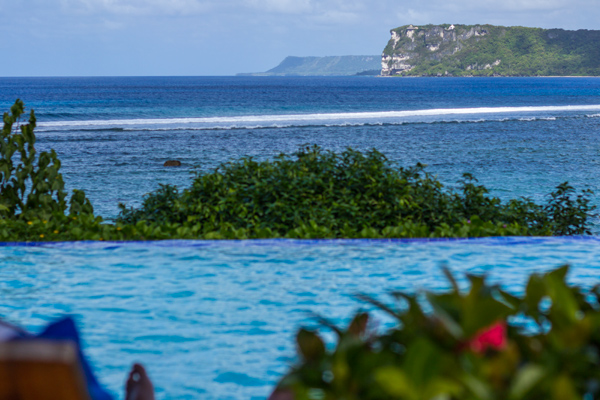 DUSIT BEACH RESORT GUAM
Best Waterfalls
With winding pools and this awesome waterfall, the resort's pool is best enjoyed at sunset, in an inner tube, or while sipping a piña colada.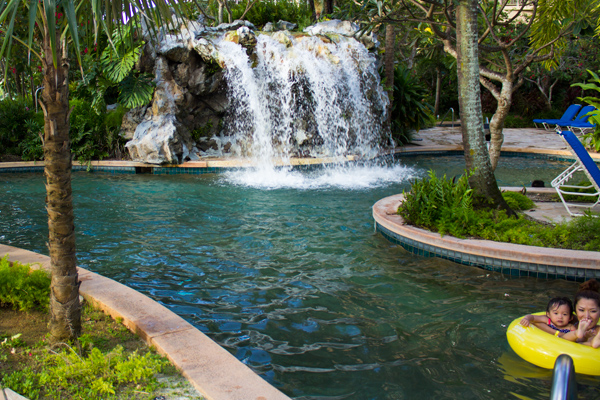 GUAM REEF HOTEL
Best Infinity Pool
At the center of Pleasure Island, the Guam Reef Hotel pool offers unparalleled views of the Philippine Sea from an awesome height. This infinity pool was designed to blend seamlessly with the Sea, making it both relaxing and exhilarating to swim in.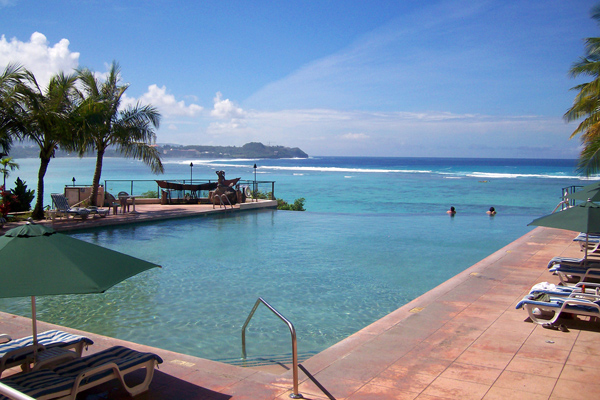 THE WESTIN RESORT
Best Beach Access
With the white sand of Tumon Bay just a few steps away, this pool is for the swimmer/snorkeler who wants the best of both worlds.