By Meghan Thomas
Whether you're brand new to Guam or you've weathered 100 tropical storms, there will always be that little tickle of fear that rises when you hear those four words: a typhoon is coming. Will it just end up a drizzle, or will it blow your 7,000-pound truck down the street? There's no way to know, but it doesn't hurt to be prepared. Because - not to be dramatic - but how does one live without electricity these days? As we head into Tropical Storm Bolaven, check off these 5 Key Prep Steps to cover the basics of preparing for and enduring a typhoon like a local.
1. Listen & remain calm
The nice thing about tropical storms is that they don't typically pop out of nowhere—you'll start seeing one approaching days before it hits. That is plenty of time for calm, collected, and thoughtful preparation.
Tune in to local news stations on radio, TV, and social channels for the latest on the storm's severity, timing, and preparedness advice.
Talk to your "typhoon team" — likely your family members or friends who you'll be weathering the storm with. Create a plan for what needs to be done and tag-team preparation tasks!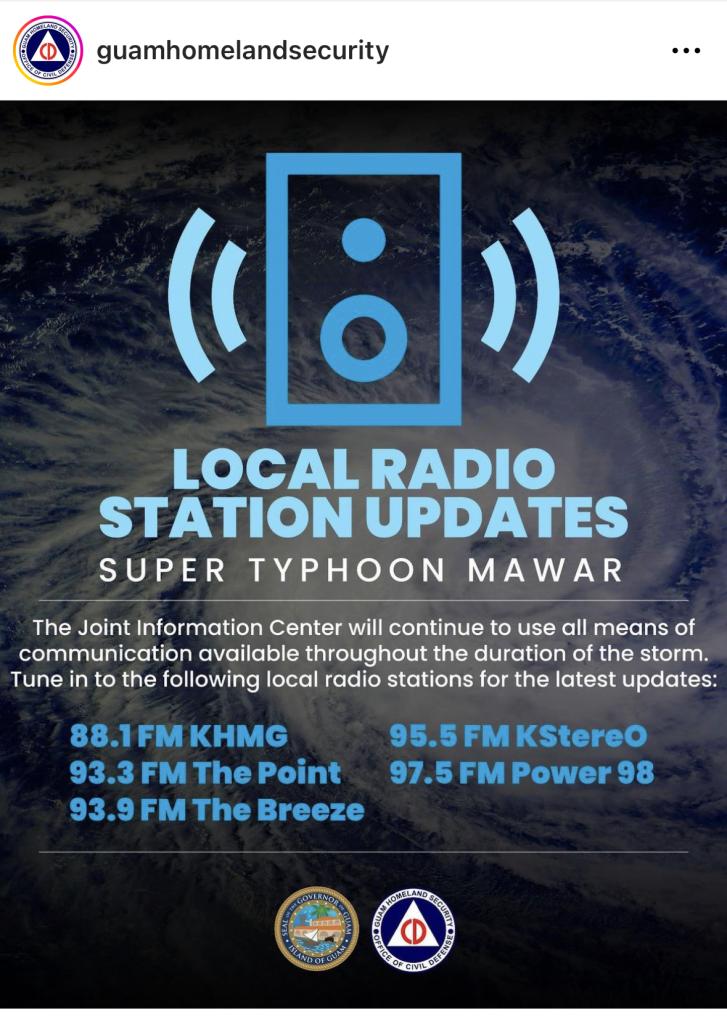 2. Secure your "bunker"
Apartment, condo, house, or mansion — make sure wherever you'll be staying is ready for Mother Nature's rage. Because boy is it exciting when water starts spraying like a fire hose through the seam of your windows, cracks of your doors, and even up from the floorboards! Not to mention the thrill you get the first time you see a double-paned window bow like a toothpick from the wind.
Secure typhoon shutters tightly. If you don't have any, that's okay! That's where we get creative… utilize plywood (or any wood you can find!) and nail or drill it as securely as you can covering all windows on the outside. Yes, the drill holes won't be pretty later, but you'll be thankful for the one extra barrier to wind and rain before it hits your home. You might also consider covering doors and windows with plastic and duct tape from corner to corner on the inside for an extra layer of protection.
Clear outside drains and water spouts. The more easily the water can flow outside, the less it will try to get into your home!
Make scarce any belongings, materials, vehicles, or decorations that are not secured tightly to the ground (we're talking cemented or locked down). Take down, move inside, or secure tightly anything you don't want blown away or into your home.
BONUS: If you can secure a generator… do it! It will not only put you at ease but allow you to help others in need after the storm as well.
OH HEY, STOP, THIS IS IMPORTANT! If your home is particularly exposed, old, or just doesn't have a great foundation DO NOT TRY TO BE A HERO. Head to a local typhoon shelter, likely the gym or auditorium of a school or local center to wait out the storm.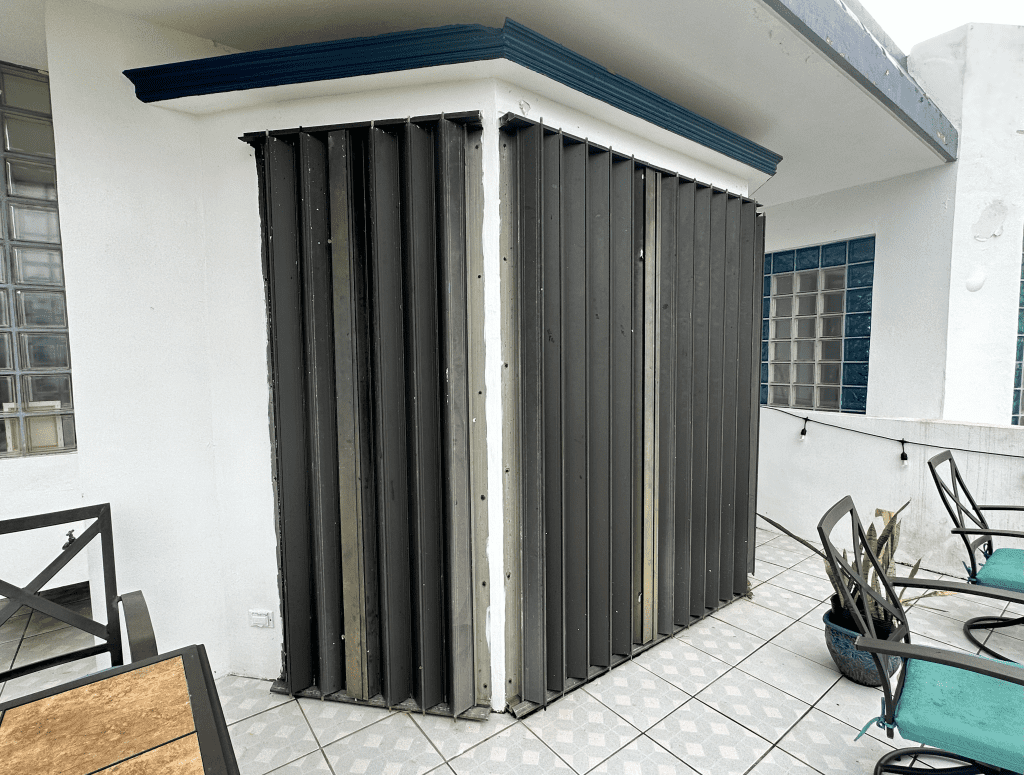 3. Essentials first
Ever play that game "If you were stranded on a deserted island, what would you bring?" This is kind of like that game—your very own episode of Survivor. And this isn't the time to pick your entire makeup bag. Think about preparing in two segments: 1) A 3-day "Go-Kit" with supplies you can carry with you in a backpack, and 2) A 2-week supply that's secured safely in your house in case you have to wait out power and water outages once the storm clears. Make sure to include:
Water: Fill up your bathtub, sink, plastic containers, bowls, you name it. You'll want one gallon per person, per day.
Food: Stock up on non-perishable, easy-to-prepare items. If you had no stove, microwave, or crock pot… could you still eat it?
First Aid/Medicine: Prep for regular health needs, and also for potential scrapes, bruises, or illnesses that might arise from the storm.
Batteries/Chargers: Yes for your phone, but think about what else you might need it for - CPAP, flashlight, etc.
Personal, financial, and medical records: Secure the most important documents that can't be replaced (SSN, Passport, etc.) in a plastic bag and place in your Go-Kit so you don't forget it.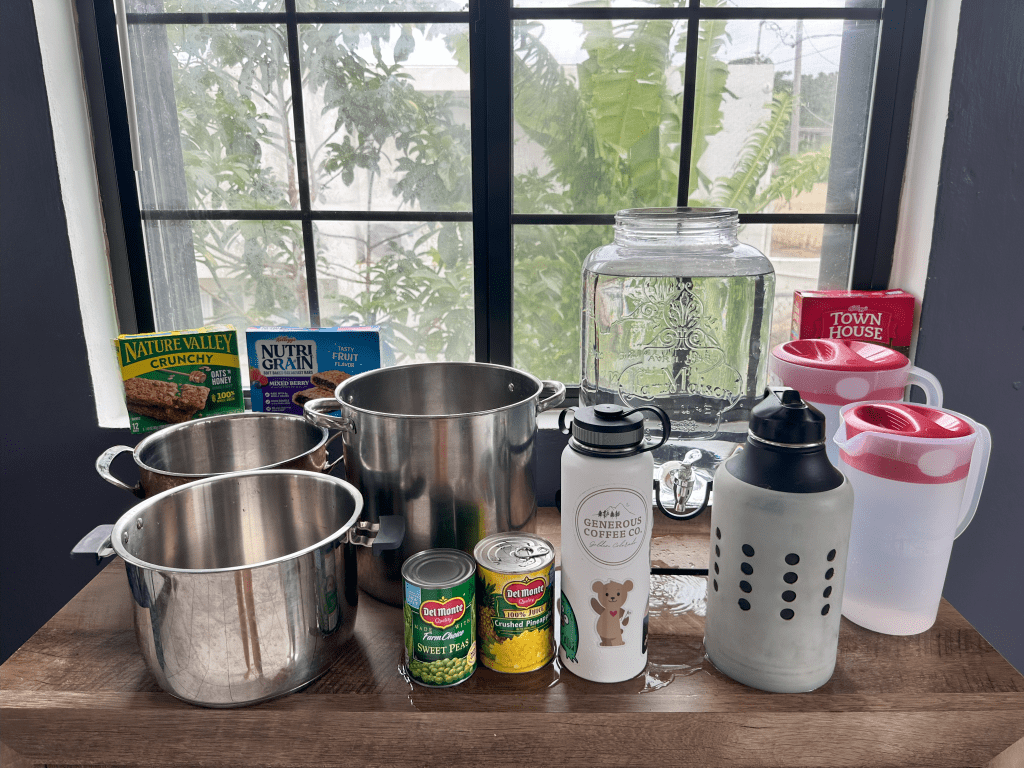 4. Communication
Now we can talk about your phone. Remember that not only will power go out, but there's a chance you won't have service either. Use your devices strategically to communicate necessary updates.
Tell your loved ones that you're prepared, and that they may not hear from you but you'll reach out again when you're able.
Reserve battery power while you're out of service/WiFi - switch to low-power mode and consider board games or cards to keep your devices charged longer!
Once it's safe, find a way to tell your loved ones you're okay and ask for any help you may need.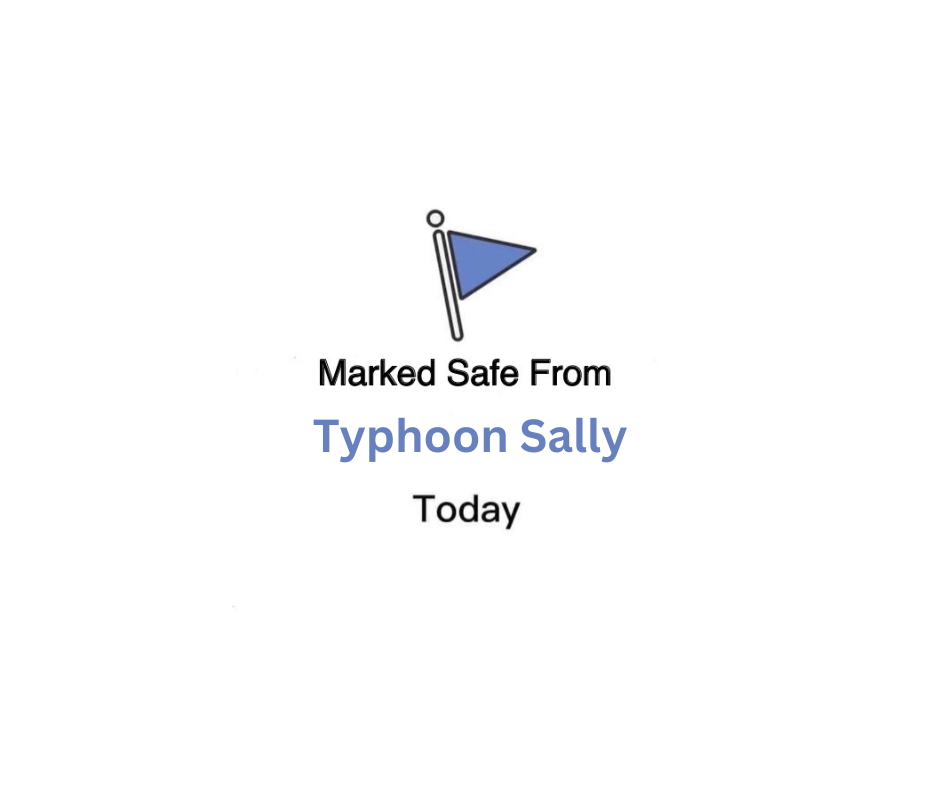 5. Remember… you're in this together
One of the biggest mistakes people make when first hearing a storm is coming is to panic and think it's "me versus the world." Don't start buying up every canned good, paper product, and piece of wood available in stores - this isn't an episode of "Hoarders", people. Take what you need, help others get what they need, and lean on each other for support. Because you never know when you'll need that support in return.