If you have three days to explore Guam, make sure to rent a car and venture to the southern and northern ends of the island. Enjoy the beautiful beaches, then pick up a couple of exciting optional tours from sky diving, dolphin watching or a river boat cruise — a lot of adventurous attractions are easy to try on Guam. If you are a diver, ocean diving is on the 'Do Not Miss' list! To complete the perfect short vacation, researching dining and shopping options on The Guam Guide is key. With a combination of these recommendations, you will be sure to enjoy your tropical island getaway.
VENTURE NORTH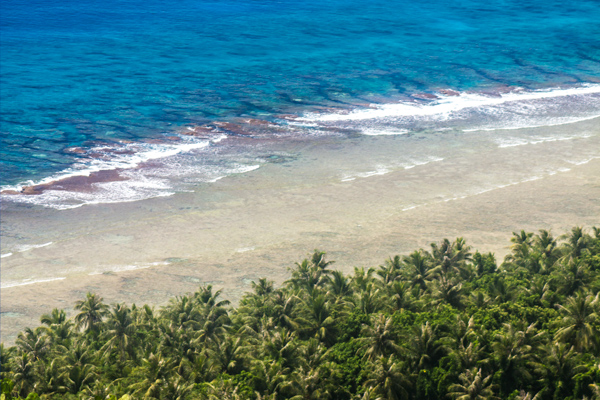 As you exit Tumon, a short distance away is Two Lovers Point. Take in the breathtaking view and learn more about the local legend the site is named after. A short drive away is Tanguisson Beach where with a short walk along the beach you can find rock formations that are IG famous. After that you can head up north to Ritidian Beach. It's a preserved area open to the public Wednesday to Sunday from 7:30 a.m. to 4 p.m. It's closed Monday and Tuesday, federal holidays and during hazardous ocean conditions. Unlike Tumon beaches, there are not many visitors. You will find a lot of shells and even star sand by crystal clear water. Believe or not, time flies there, so get the most of it while you are there. Please be careful the current is strong there.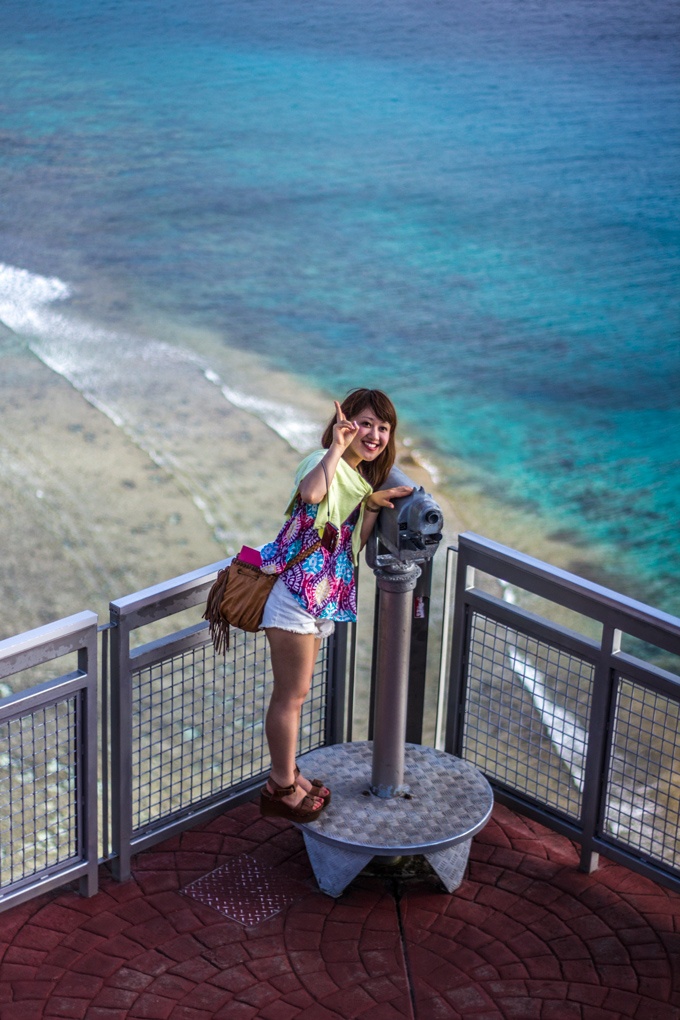 EXPLORE THE SOUTH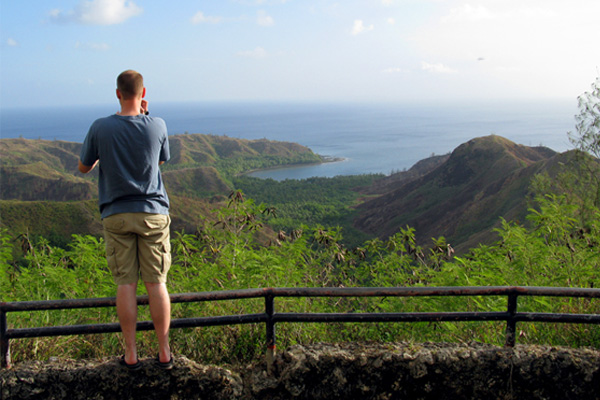 Grab a map from a rental car company. Take time and stop by at every single point that is listed in southern Guam: Cetti Bay Overlook, Fort Nuestra Señora de la Soledad, Bear Rock, and Inalåhan Pools. Enjoy the great view with a little bit of cultural sightseeing. You will appreciate the slow pace of life of the countryside and, of course, the hospitality. There are some great places to grab a bite such as Jeff's Pirates Cove, and McKraut's German Restaurant. Each of them has a different atmosphere but their burgers are very popular with locals.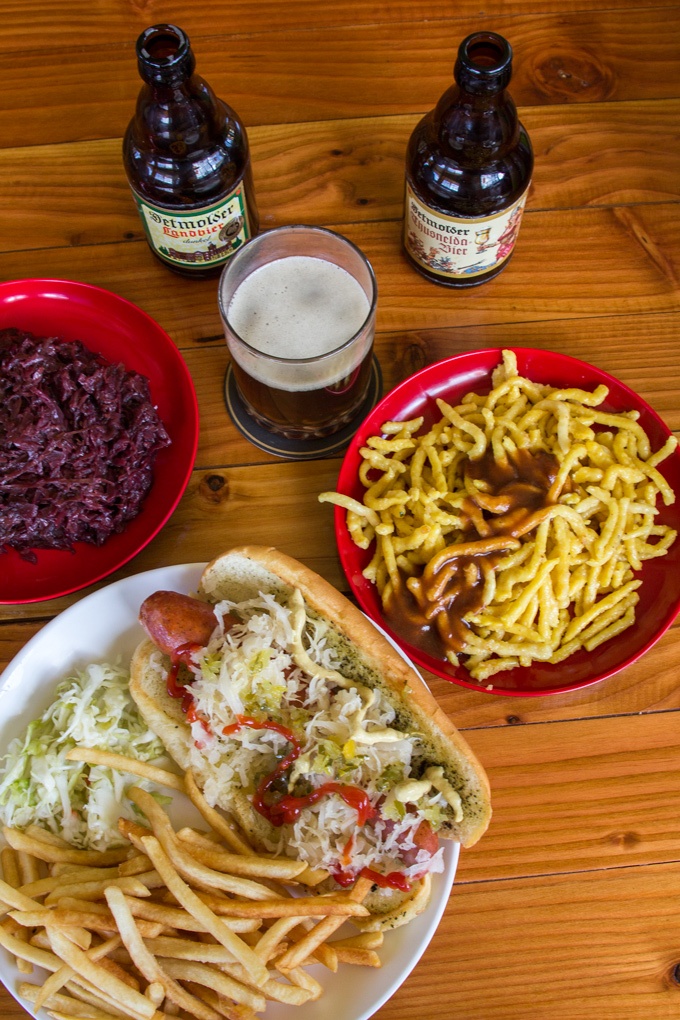 ENJOY A SHOPPING SPREE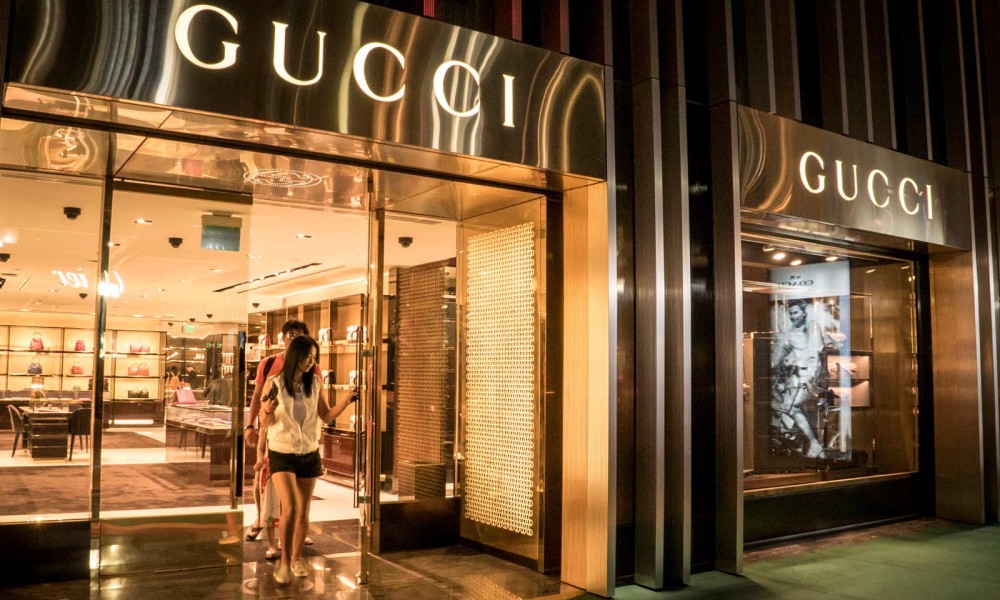 If you have already targeted a specific high-end brand bag, DFS and Tumon Sands Plaza are in the Hall of Fame. At JP Superstore in Tumon, you can find a variety of things to buy. Ross Dress for Less at Guam Premier Outlets is a fun place for those who like bargains. Tons of priced down merchandise are packed tightly like a can of sardines. You can also spend hours in Micronesia Mall, moving from department stores to a mini amusement park. And, of course, the biggest K-Mart in America has souvenirs if that's what you're looking for.
FEAST ON LOCAL GOURMET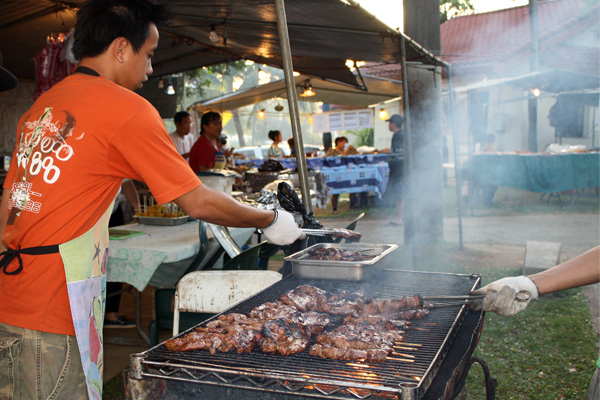 Read up on the unique local CHamoru food and recipes as it is a must-experience agenda item on island. Wednesday night at Chamorro Village is the easy way to do it all. Joining a local fiesta celebration is another way to have great experience with a local family. Restaurants like Meskla and Proa offer local cuisine with a creative presentation.
JUST RELAX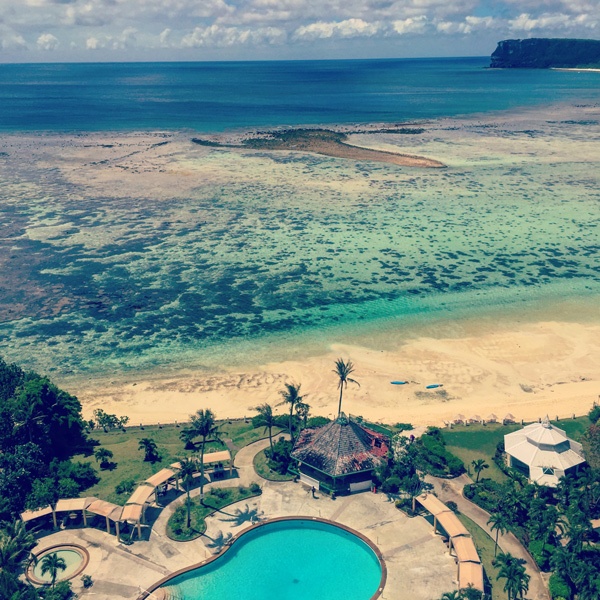 Head down to the Tumon Bay where everyone can have some quality time with the sun and sand. There are a couple of beach equipment rental businesses at the beachfront of Outrigger and Guam Reef Hotels. Some offer an all-you-can-use package for just 20 bucks. It's definitely an inexpensive way to enjoy your free time. Local people enjoy jogging on the beach and sipping a cold one during happy hour as the sun dips below the horizon.