If you're planning a trip to Guam, here's a little help to choose the perfect hotel for you, no matter what your budget. And some hotels have discounts for locals or active duty personnel so give them a call to see if they have lower rates.
The $ symbol indicates room rate.
THE TSUBAKI TOWER – $$$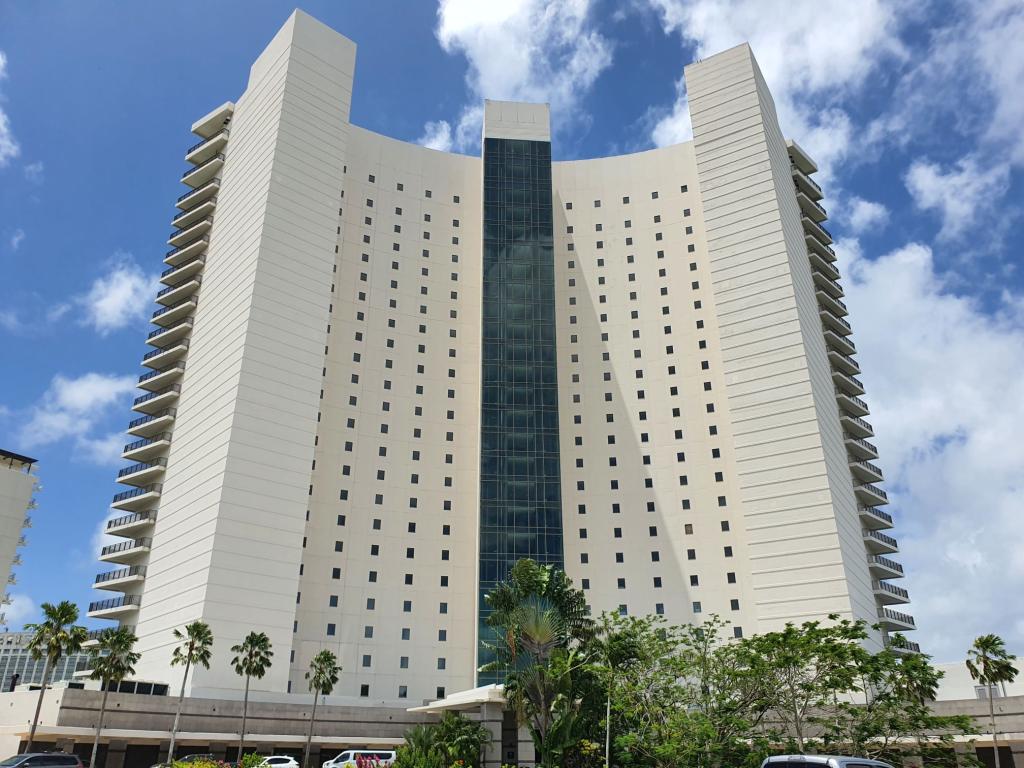 Guam's newest hotel is built along the highest point of Tumon Bay, along the stunning Gun Beach. The Tsubaki Tower combines warm CHamoru traditions, culture, and history with contemporary comfort. La Cantina, located at the top floor of the hotel, offers stunning views of Tumon Bay and often hosts jazz nights for an elegant night out.
DUSIT THANI GUAM RESORT – $$$
No expense has been spared to beautify the resort and offer luxurious Thai hospitality. Dusit Thani has one of the island's best lunch buffets at Aqua. The resort is attached to The Plaza Shopping Center so it's a great place to lounge, dine, and shop. Meet up with friends for coffee, drinks, or dinner and feel totally at home.
RIHGA ROYAL LAGUNA GUAM RESORT – $$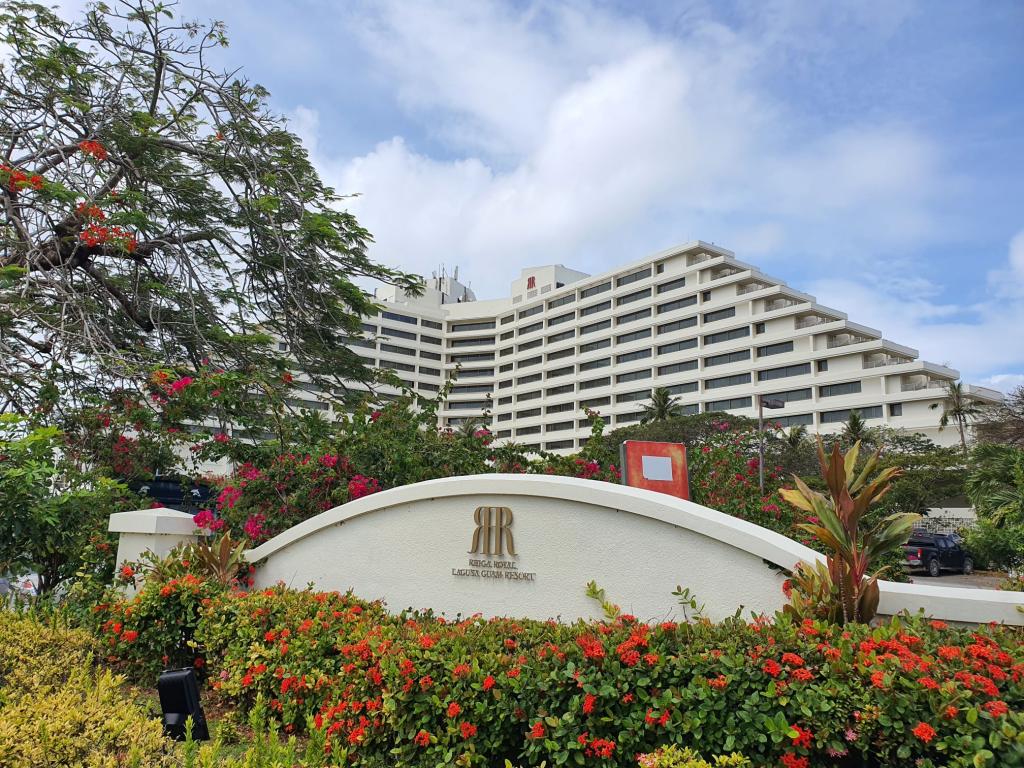 One of Guam's most romantic hotels, RIHGA Royal Laguna Guam Resort, is in a very quiet area and has views of the pounding waves of Rick's Reef, a favorite spot for local surfers. It's a short drive outside of Tumon, but boasts a beautiful view. The lagoon is a popular place to take photos. There are two pools, which means you can have fun in the sun at the kid's pool or chillax with a cocktail at the infinity pool.
HILTON GUAM RESORT & SPA – $$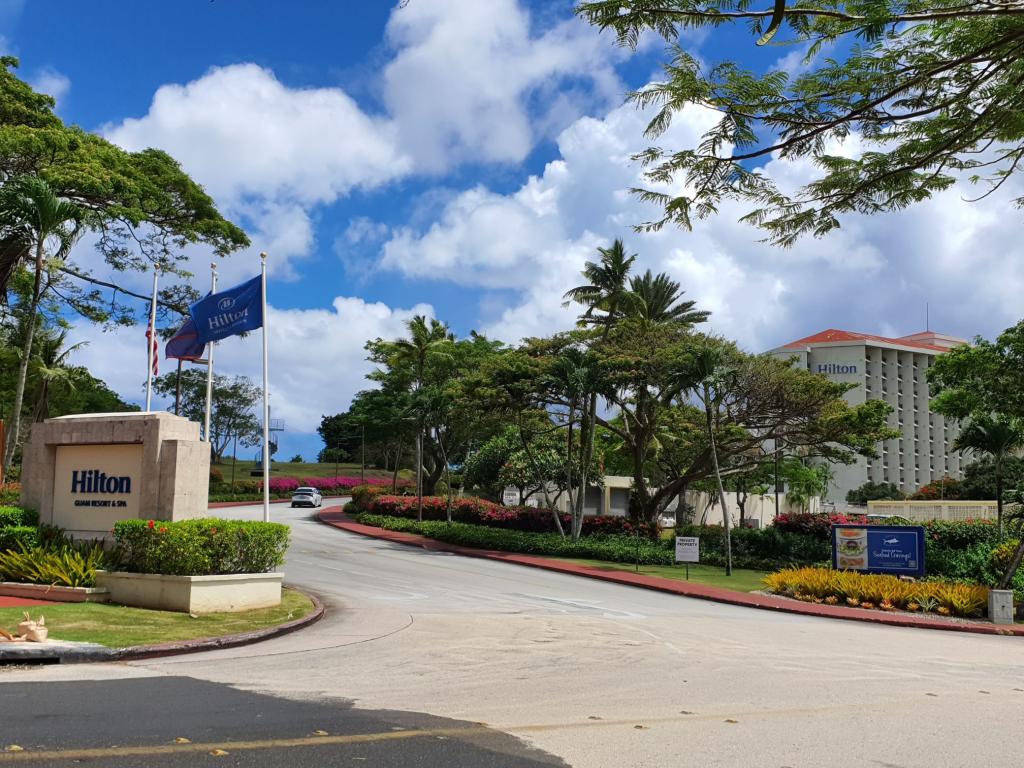 Popular with locals and military, Hilton Guam Resort is located at the end of Tumon's busy bay. Islander Terrace has a rotating menu of international themes. Hilton's infinity pool and hot tub overlook gorgeous Tumon Bay with a view of Two Lovers Point. Even on cloudy days, the view is stunning and you just might see a rainbow. For dinner, treat yourself to Roy's and order the Classic Trio.
HYATT REGENCY GUAM – $$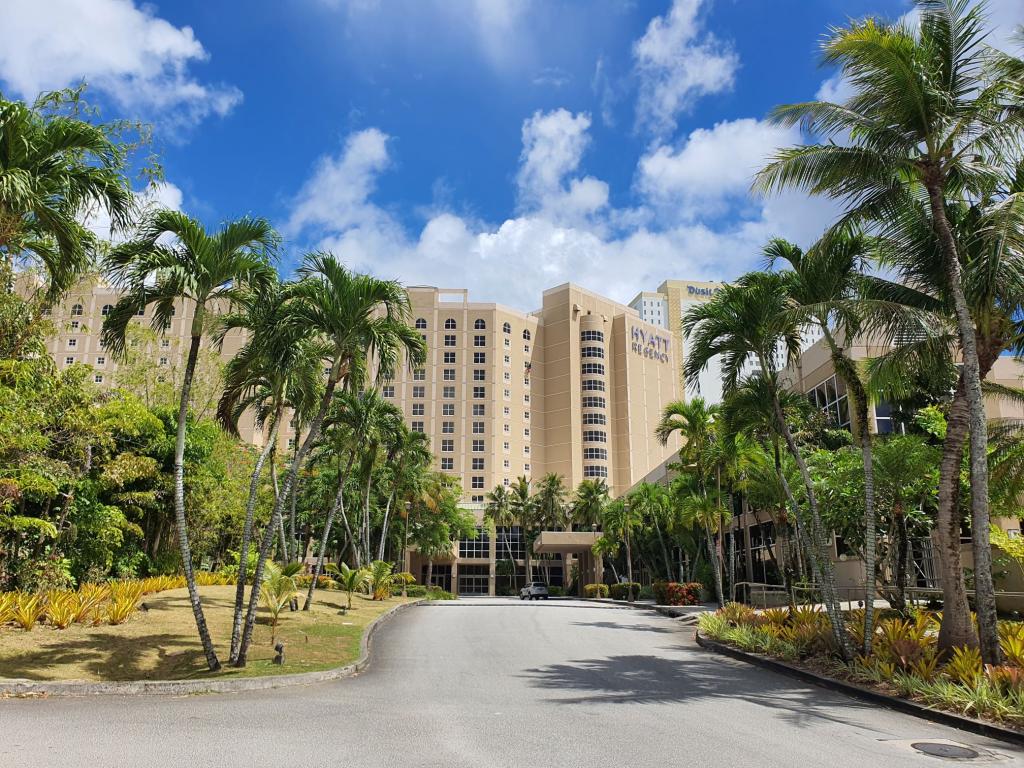 The naturally-designed Hyatt pool has long been one of our favorites and this Tumon hotel is also a top choice for upscale events. Check out Niji Japanese restaurant which offers a buffet filled with delicious Japanese food. The hotel offers easy beach access right from the pool.
BAYVIEW HOTEL – $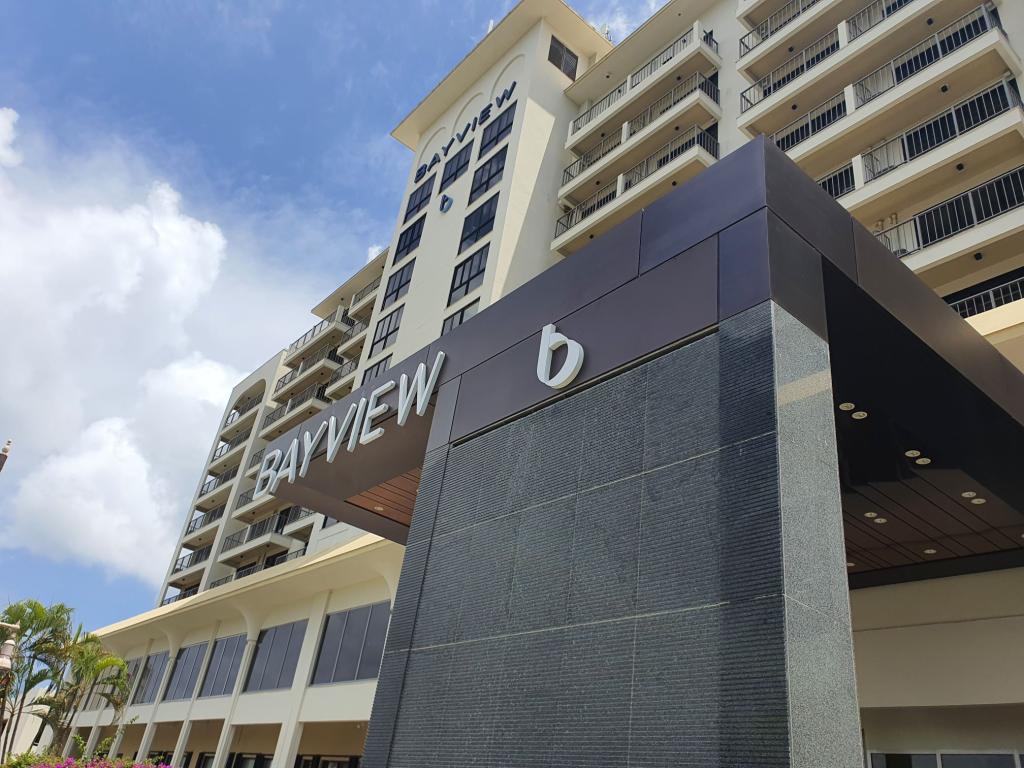 Although not right on the beach, the Bayview Hotel offers rooms with great views overlooking Tumon Bay. Catch the sunset from the balcony of your room. The hotel has a rooftop bar and is a short walk to popular local eating spots including Caprciossa and Outback.
ROYAL ORCHID HOTEL – $
Another hotel located in Tumon that hosts Tony Roma's and although it's not right by Tumon Bay it's not a far walk. One of Guam's most popular places to eat, Jamaican Grill, is also just a short walk from the hotel.
GRAND PLAZA HOTEL – $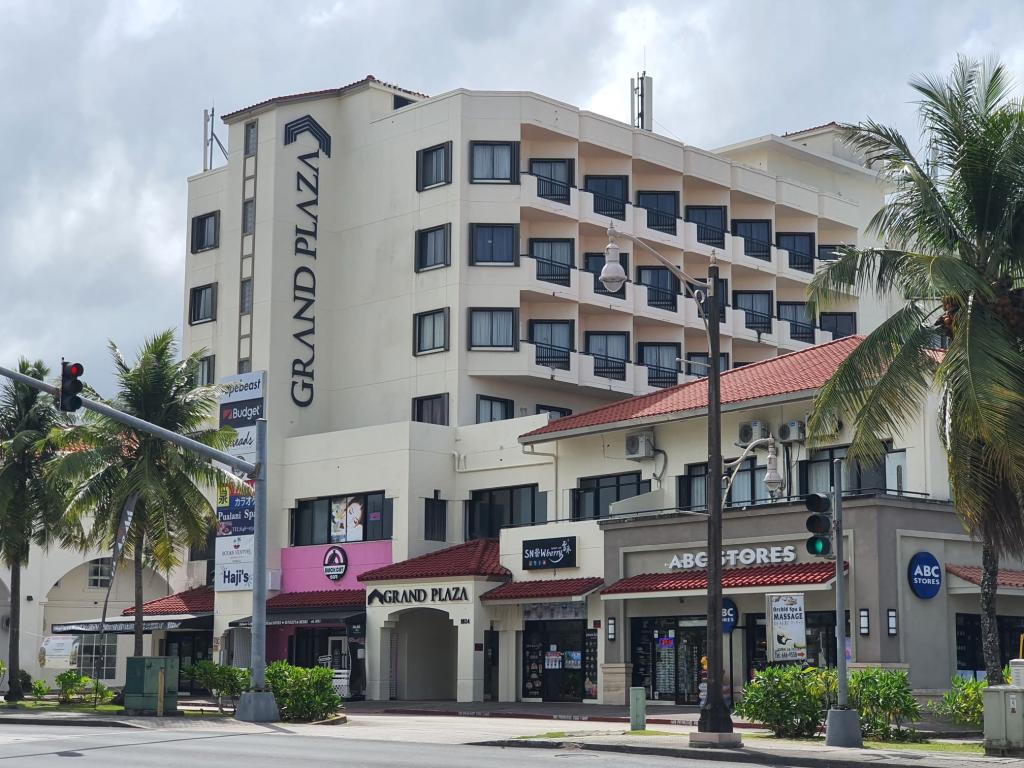 The hotel is located in Tumon close to restaurants and bars and a short walk to the beach. Although the hotel doesn't have a beachfront you're still in the heart of Guam's tourism district at a much cheaper price. ABC Store is in the same building for easy access to food, drinks and souvenirs. If you don't mind a little walking to get to the beach this place is for you.