Guam has a lot to offer no matter your travel mood. If you're someone who wants adventure or maybe you just want to lay on your beach towel and do nothing, the island has what you're looking for.
ADRENALINE JUNKIE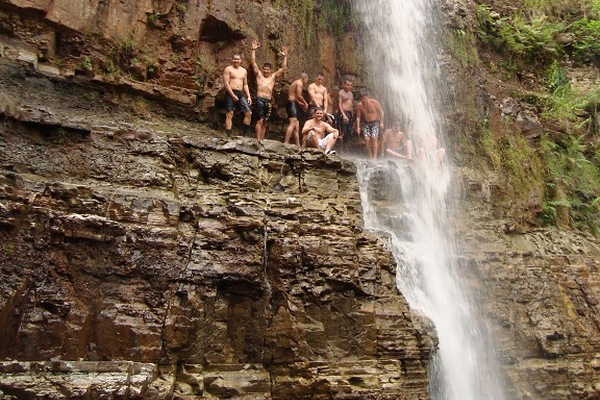 If you're the kind of traveler that wants to get their heart-pumping Guam has some great options. Check out Guam in a way you can only get by jumping out of a plane by skydiving with Skydive Guam. If you want to fly a plane and take in the island's beauty from above you can take a short course with Trend Vector Aviation. If water is your pleasure, book a parasailing excursion. If jumping off of stuff is your forte, check out our top spots to take the plunge or read our 12 Activities for Adventure Lovers on Guam.
LAZY SUNBATHER
You've just traveled for 12 to 24 hours and you've never felt so happy to sink your toes into the sand. Before you hit the bed, you hit the beach… and you stay there all day. In fact, Guam is so safe and tourist-friendly, you can enjoy Tumon Bay even at night! If you can pry yourself out of the beach chair, you'll want to check out some of the dinner and dance shows at all the major hotels along the Bay. To get off the beaten path and see Guam's rugged coastline, rent a car, hop in a taxi, or book a bus tour to see Guam's sleepy southern beaches where you can be just as lazy, but escape the tourist-beaten path of Tumon. We recommend Ipan, Talofofo, and Inalåhan beaches. Check out the 8 Most Breathtaking Beaches on Guam.
FAMILY GUY (OR GAL)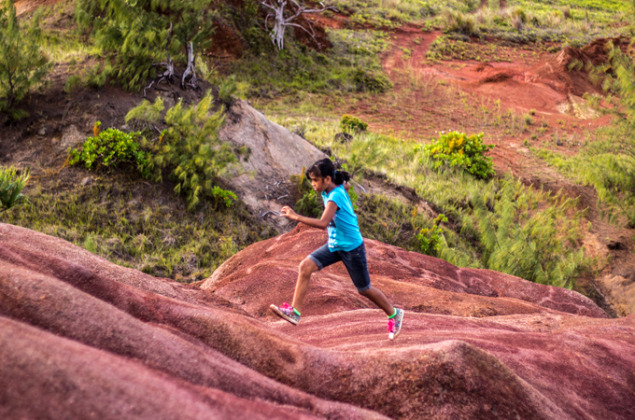 Guam is safe, relaxed, and very family friendly. If your kids love the water, you're in luck. Swimming and snorkeling are favorite family activities, as are waterparks and hiking. Check out Tagada Amusement Park in Tumon for rides or UnderWater World to see the ocean without getting wet. For older kids and teenagers, explore Guam's rugged terrain with Let's Ride Guam, where mom or dad can drive an ATV (and hopefully, not drive their kids crazy) with the help of a guide. Read the rest of our Top 10 Spots for Family Fun on Guam or Family Friendly Hikes on Guam.
SHOPAHOLIC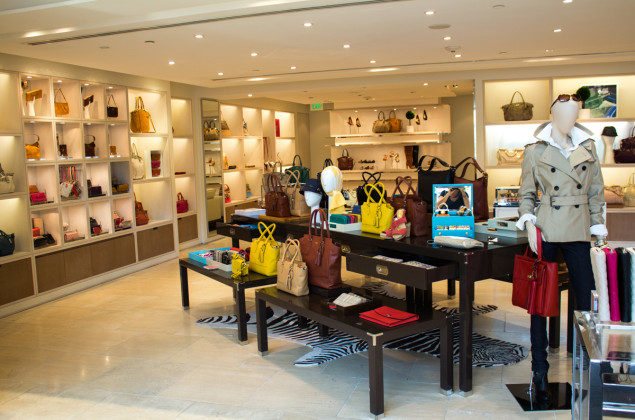 You came with a credit card and you know how to use it. Budget shopping or luxury brands — Guam has it all. Head to Chamorro Village on Wednesday nights to shop unique handmade jewelry, souvenirs, and art. Or hit up any of the major shopping centers in Tumon for U.S. and European luxury brand apparel, shoes, and accessories. Start with the largest — The Plaza Shopping Center then work your way through JP Superstore, T Galleria, and Tumon Sands Plaza. For more affordable brands, you can explore each of Guam's malls within a couple of days — Agana Shopping Center, Micronesia Mall, and Guam Premier Outlets. Each of the malls has a food court and movie theater if you literally shop til you drop.
CULTURE SEEKER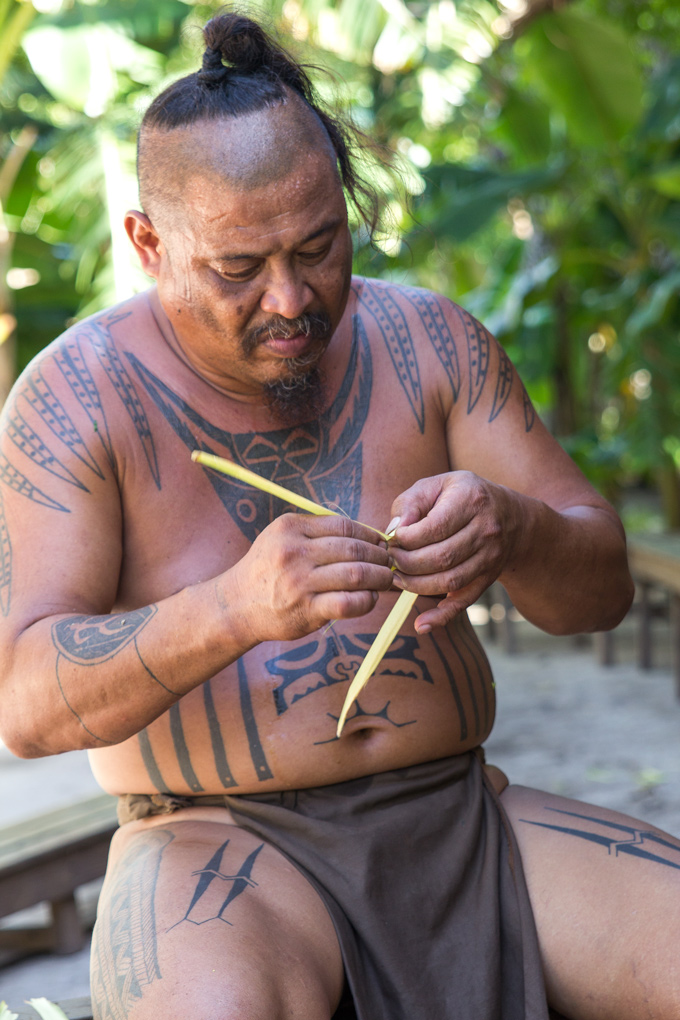 Guam has layers of history to peel back (CHamoru, Spanish, Japanese, American) all contributing to a dynamic modern-day culture. Step outside of Tumon's tourist strip to experience historical villages like Humåtak, Malesso', Inalåhan. You may even be invited to a village fiesta or BBQ! Check out Sagan Kotturan CHamoru which often hosts cultural workshops. See an ancient CHamoru village located along the Talofofo River at Valley of the Latte Adventure Park. Read our feature, Understanding Chamorro Culture on Guam as well as 10 Ways to Experience Culture on Guam.
FOODIE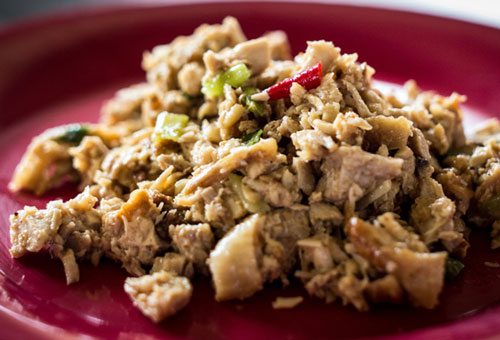 There are five foods you must try on Guam and a whole lot more that you will enjoy. Start with kelaguen, a signature local dish. A combination of lemon juice, onions, local hot peppers, salt and sometimes grated coconut are used to "kelaguen" either seafood, beef, chicken or even Spam. Kadon Pika is another local favorite. The CHamoru word "kadon," when translated, means stew and the word "pika" means spicy. Ingredients include soy sauce, vinegar, salt and black pepper, onions, garlic, local hot peppers and last, but most certainly not least, coconut milk. Discover the other must-try foods on Guam!
Guam is home to many Asian fusion restaurants as well. See photos of our favorite fusion dishes, best bakeries, burgers, and pizza!
SPORTS ENTHUSIAST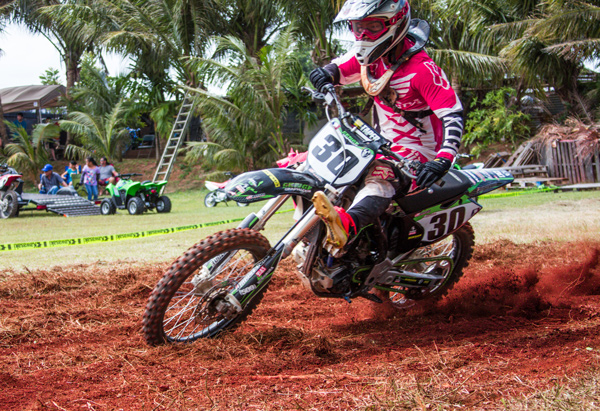 Guam hosts several signature sports events annually, such as XTERRA, Guam International Marathon, Ko'Ko Half Marathon and Relay, and Cocos Crossing. Thousands of international visitors stream in to compete. Hiking on Guam is known as Boonie Stomping and guides take locals and visitors to rugged beaches, rolling hills, and hidden waterfalls weekly for just $2. Want to be a spectator? Guam International Raceway is the home of drag racing, drifting, autocross, car shows, and super moto events.