By Meghan Thomas
You'll hear some say "The island is so small, there's nothing to do on Guam." Well leche, are they wrong! A variety of local community groups make it easy to find an activity that gets you up and moving any day of the week, and can help you create a new "framily" while you're at it! 
Because let's face it, making friends as an adult is hard. So whether you're new to the island, or just want to spread your wings outside of that group you've been hanging with since grade school (sorry par!), check out any of these 7 local activity communities ready to welcome you in as their own! 
1, 2, 3, 4 … 5K!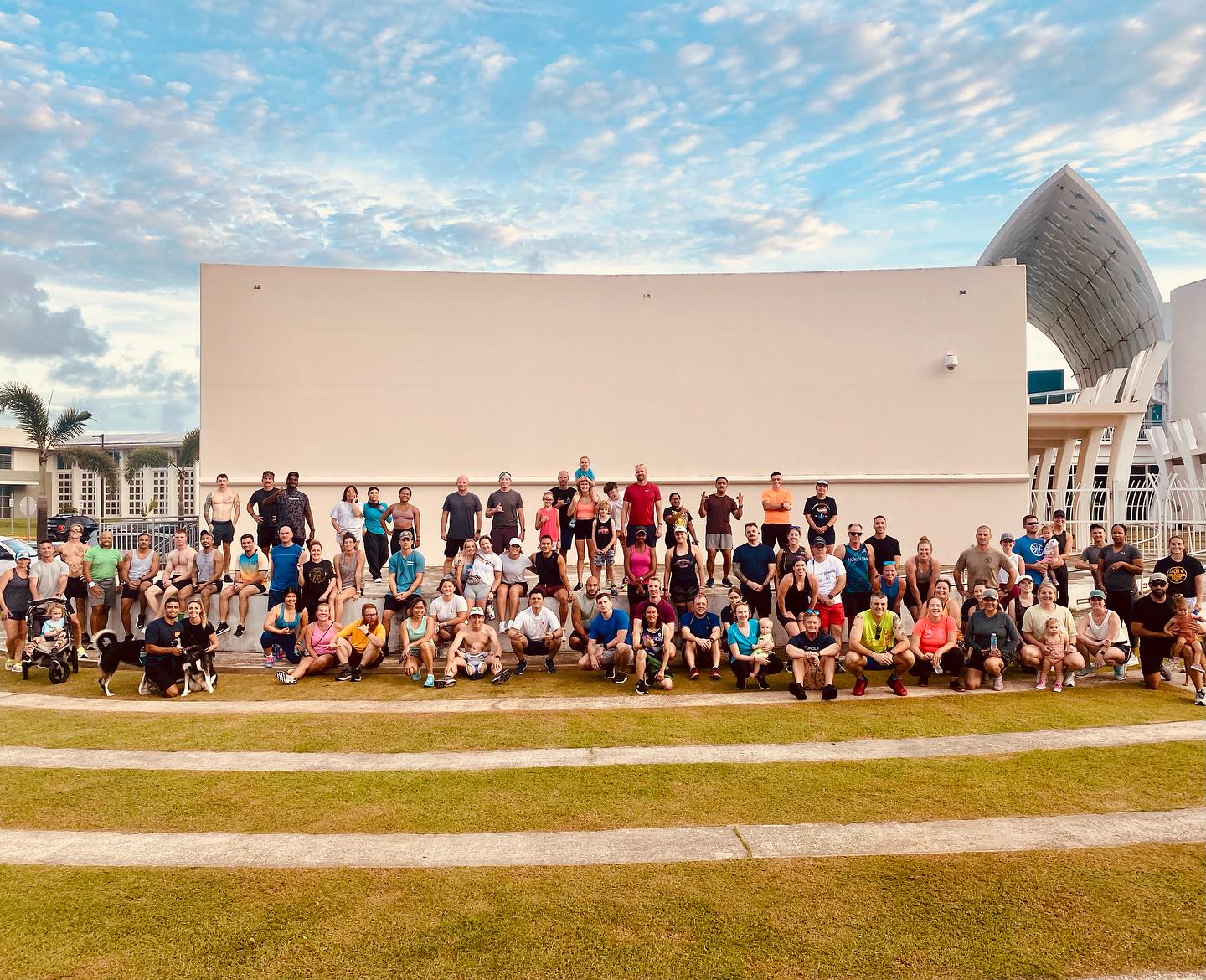 If you're looking to match a little light exercise with good company, show up to one of the various 5K "fun runs" that take place throughout the week. 
Tuesday 5K Run @ Southern Mountain Gear
The Southern Mountain Gear 5K "fun run" meets every Tuesday night in Hagåtña in front of the outdoor clothing and equipment shop at Skinner Plaza Park. You'll find runners, joggers, and walkers of all ages, paces, and species (stroller and dog friendly!) gather at 5:45 p.m. for a 6 p.m. start. Of course, you might want to get there earlier to stop up to the shop before the run to pick up some awesome new gear — plus, they almost always give away fun new products from their store before the run! Afterward, make sure to stick around to mingle and enjoy some grub and bevvies across the park at Carabao Brewing with fellow (smelly) runners. 
Cost: $0 - but bring cash/card, and ID (for after the run) 
Thursday "Stink n Drink" @ The Guam Brewery
Runners of all levels meet once again later in the week for 'Stink n Drink' Thursdays at The Guam Brewery in Tumon. Starting at 6 p.m., runners enjoy the sites of Tumon while exercising their bodies… followed by exercising their minds at 7:30 p.m. with a round of Trivia at the Brewery alongside a cold beverage. And have no fear… there's prizes here as well! Put your mind to work for a chance to win 1st, 2nd and 3rd place prizes! 
Cost: $0 - but bring cash/card, and ID (for after the run) 
An "Ultimate" Team Sport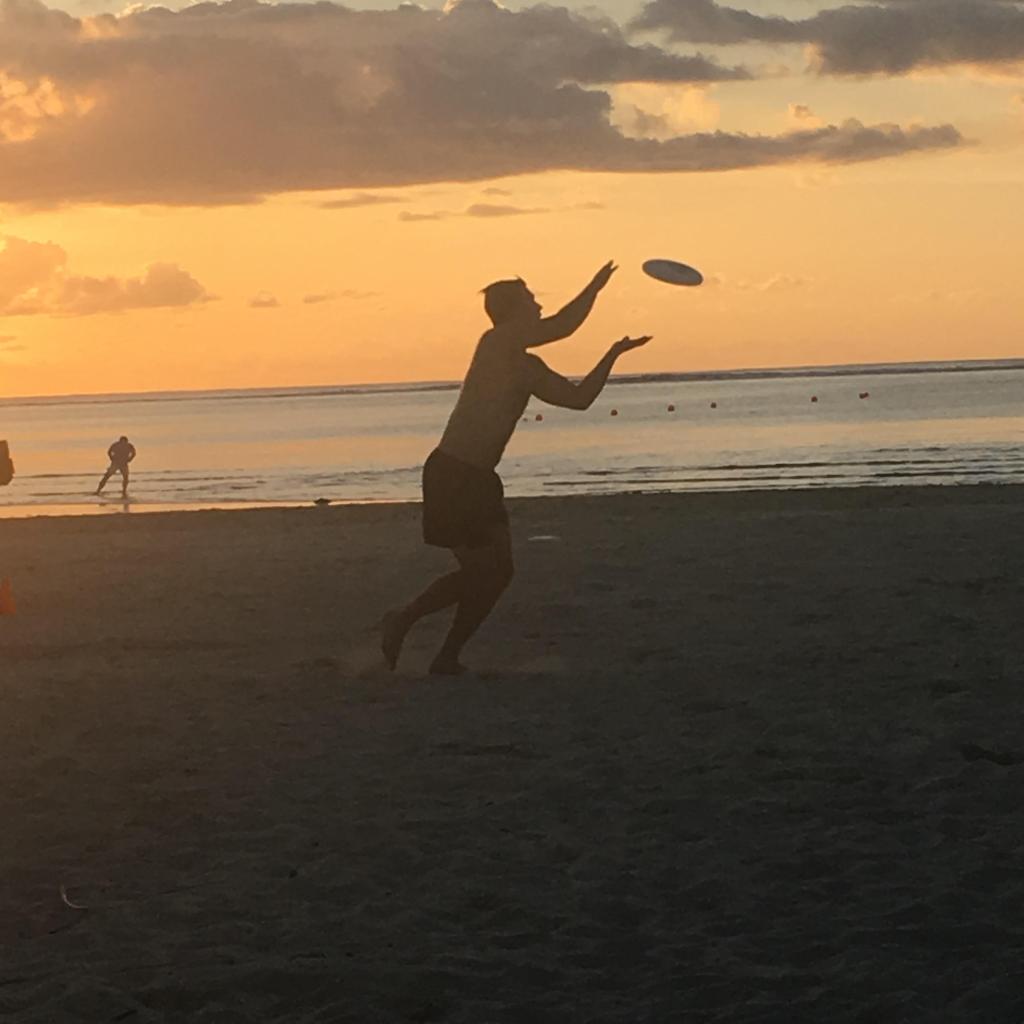 Do you find it easier to stay active when you have something in your hands to distract you? Hit up Guam Ultimate For All — a group of both beginners and experts who lace up their cleats and tennies to play Ultimate Frisbee pickup games every Monday and Wednesday. Meet at 5:15 p.m. at the Tamuning Elementary school field, near the roundabout at the south end of Tumon. Or, if you're looking for something a little more… casual, you'll find many of the same faces posted up Friday evening's around 5 p.m. on the beach in front of Jimmy Dee's Paradise Beach Resort & Bar in Tamuning for a casual game of pickup with a side of sunset happy hour camaraderie to start the weekend! 
Cost: $0 
Now for you competitive souls, or those who fit more into that "expert" category, you have two options: 
Sunday Beach Tournament: A couple of times per year, GU4A hosts a Sunday afternoon Guam Ultimate Beach Tournament, sponsored by Southern Mountain Gear and Jimmy Dee's Beach Bar, lasting 4-6 weeks and offering a chance to put some of that pick-up practice to the test! 
Cost: $10 
 
International Tournaments: GU4A typically gathers a team to travel to 2-3 international tournaments per year to set your sights on, as well as host an annual Hat tournament on Memorial Day weekend. 
Cost: Travel and entry fees vary
Fancy Footwork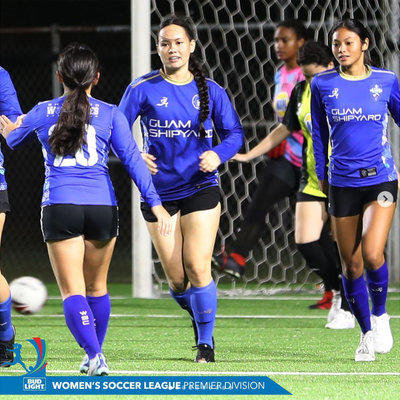 If there's one team sport that could be considered most popular on Guam… it's arguably futbol. The Guam Football Association hosts a myriad of leagues for players of different skill levels. Join in on the craze and "choose your own adventure" between skill levels, men's vs. women's leagues, seasons of the year — you name it, they have it. Learn more on their website or email [email protected] to help guide you toward the right fit for you! To join, register with a one-time fee for a "Player Card", which is good for an entire calendar year. 
Cost: $50 for youth leagues; $85 for Budweiser Soccer League Premier Division and women's football leagues; $100 for Budweiser Soccer League Amateur and Masters Division player card fee, according to their website
When In Doubt, Pedal It Out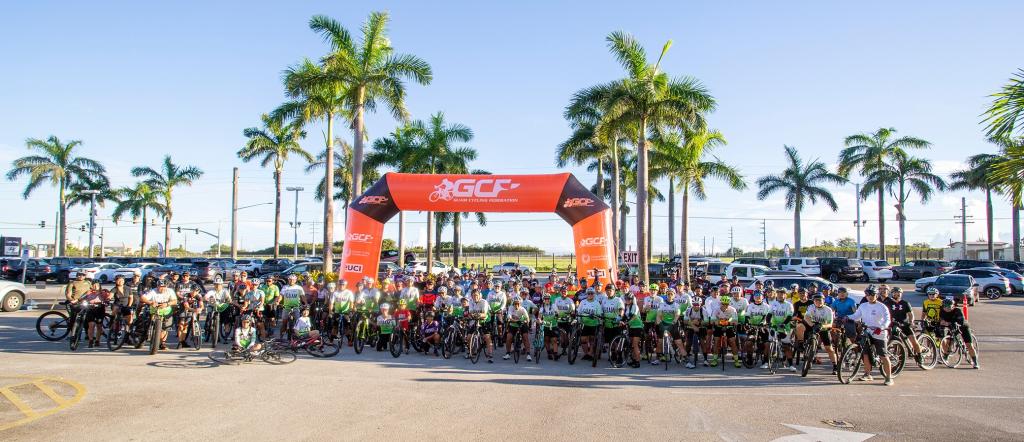 Saddle up! The Guam Cycling Federation is a non-profit organization committed to building a cycling community on Guam, connecting both recreational riders and competitive cyclists across the island. Memberships include GFC swag, along with intel and discounts on annual rude events and special access to various trails across the island. 

Cost: $30, $60, or $70 membership options 
Hang in there!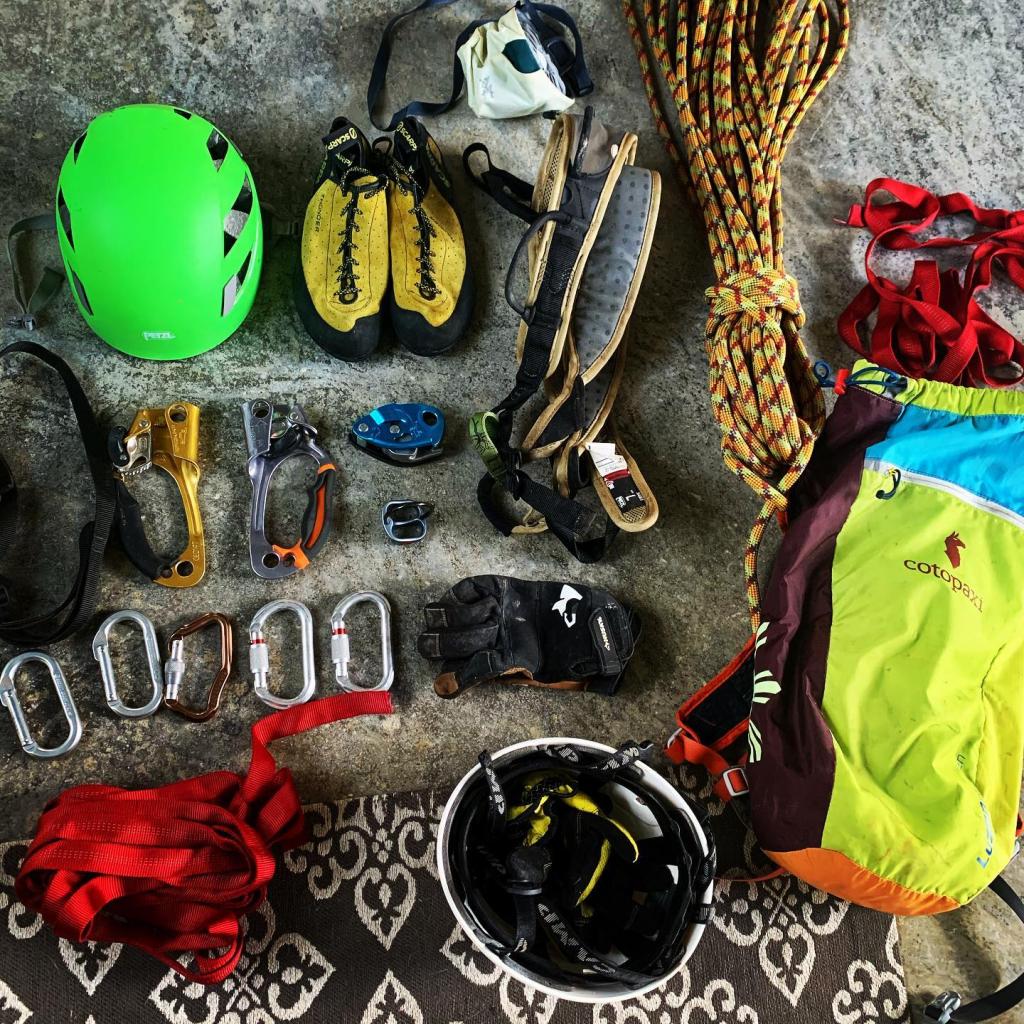 If you prefer a little more height to add to your thrill, look no further than the Guam Overhang Club — a group of friendly local climbers who enjoy climbing, rappelling and caving throughout the island. New and experienced climbers and cavers maintain a regular thread of conversation and trip suggestions on the community Facebook page, so you won't be lacking a buddy (or 10!) to get out and "up" with on the weekend. 
Cost: $0 - but make sure to vet your site ahead of time and bring the correct gear to create the safest experience for all! 
Stomp the Yard… I Mean Jungle!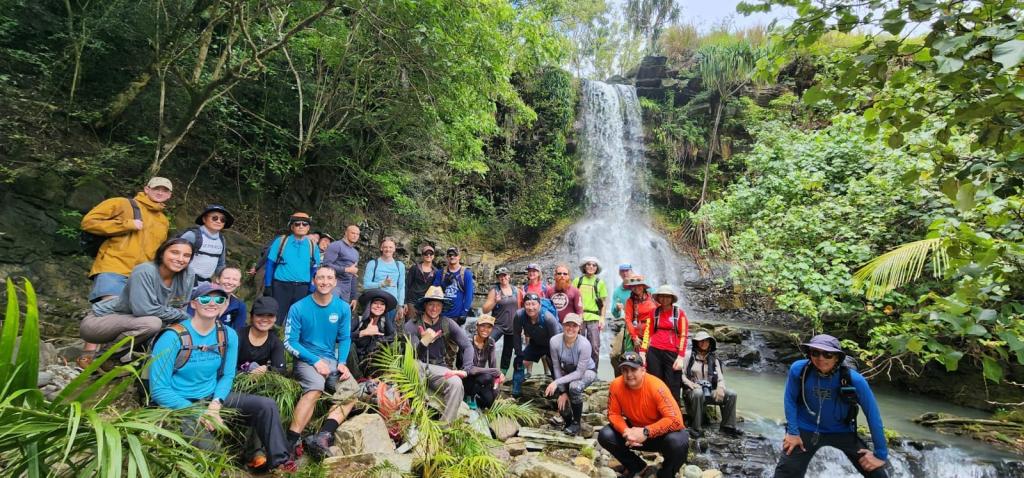 Gorgeous overlooks, beautiful waterfalls…. do I have your attention? Then you'll likely enjoy a Saturday morning hike with the Guam Boonies Stompers! This group of nature-lovers meet every Saturday at 9:00am at varying trailhead locations, announced prior. You can check the planned schedule and dates at any time on the About section on their Facebook page. And hey, if you become a regular… those who complete 10 Boonie Stomps earn a Boonie Stomp T-Shirt to show off their hiking prowess. If you're looking to go trekking with your own group, check out our Hiking section, to help you discover the hidden and beautiful jungles of Guam. We included our favorite spots and safety tips.
Cost: $5 for adults; Free for those under 18 accompanied by a responsible adult. 
"Hounds Away!"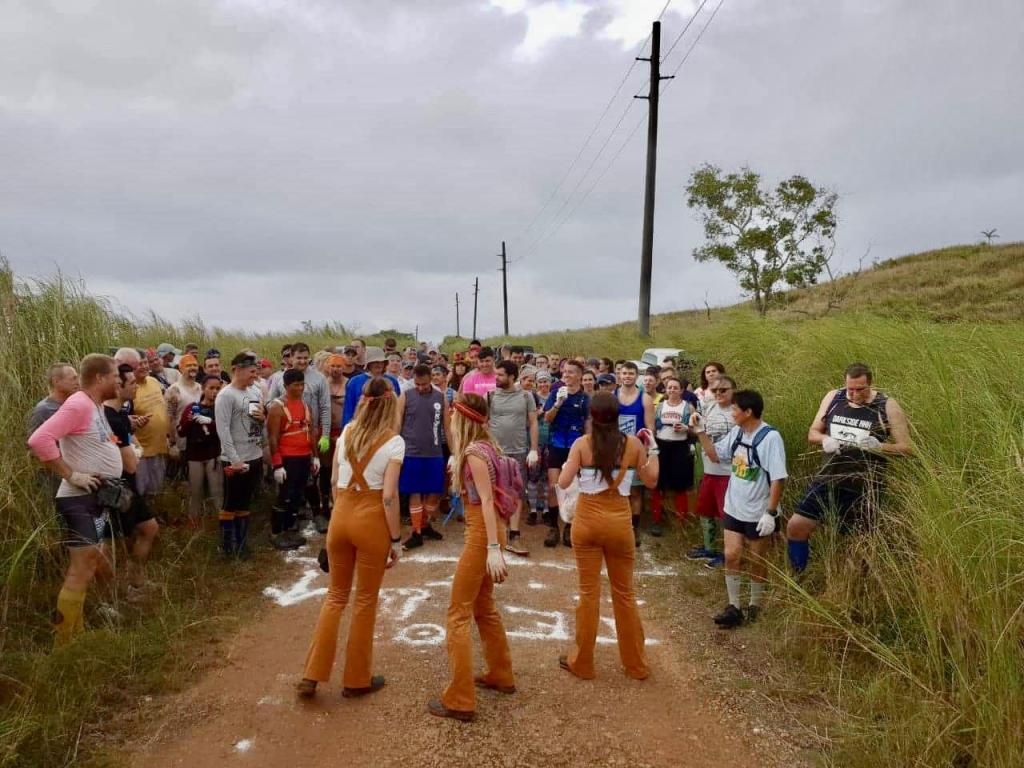 Now if you're looking for a hike that's a little more… off the beaten path… those with an adventurous spirit and social attitude should show up in Hagåtña between the DNA Building and Academy of Our Lady of Guam on Saturdays at 3:45 p.m. and be ready to follow the Agana Hash House Harriers "pack" wherever it may take them. A map will be posted at 4 p.m. leading the pack to the trailhead, and while each week is different, most AH3 trails are A to B 'live' sets, with the trail leads — or hares as they call them — are given a 10 minute head start before the hounds follow. Terrain varies from shiggy to thicker shiggy. Take  note, this is NOT a kid or dog friendly activity; it's suggested to bring clothes that can get muddy and torn and tall socks or long pants are recommended, as well as full hydration packs, waterproof headlamps, and gloves. At the end of the trail, stick around for merriment and comradery, but as for what to expect for that portion of the evening… well you'll just have to find out for yourself! 
Cost: $8 for beer & snacks, $1 for gloves. T-shirts and other hash swag are for sale. 
No matter your skill or capability level, with these activities and more happening every week, there's no excuse not to get moving and make connections on island.