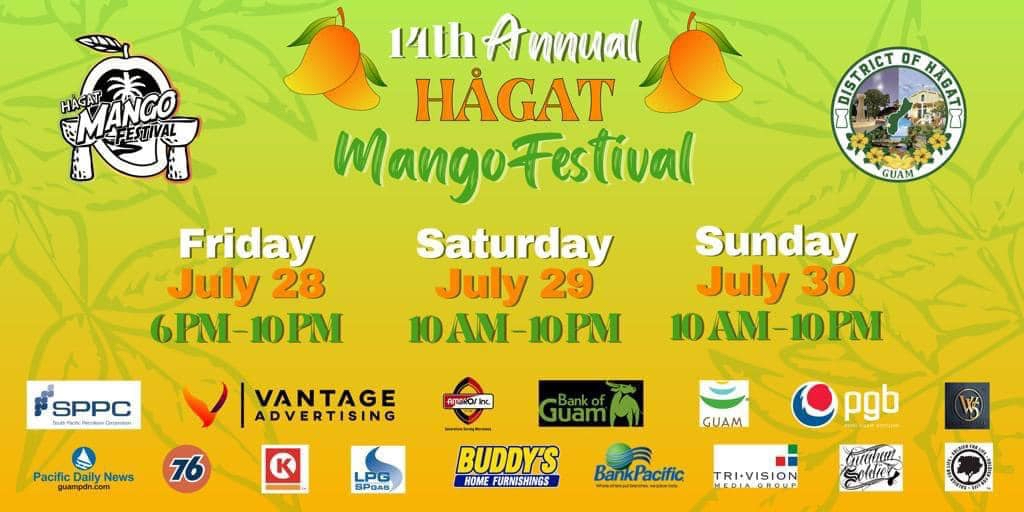 The 14th annual Hågat Mango Festival returns from July 28-30, 2023. Located at the heart of the Agat Mayor's Office, the annual three-day event is held in the southern seaside village of Agat (Hågat).
Dedicated to the juicy, red-gold fruit, the popular festival attracts both residents and visitors with vendor booths, concessions, dancing, mango displays and contests, demonstrations, live music, dance performances, games, rides, and more. Vendors sell mango donuts, pickled mango, mango preserves, and mango smoothies.
An enjoyable event for both participants and visitors with a platter of mango activities, contest, displays, entertainment, food and fun. Most notably see Hagåt's southern hospitality and the islands talent that will be there to entertain. Peruse through the various booths and demonstrations.